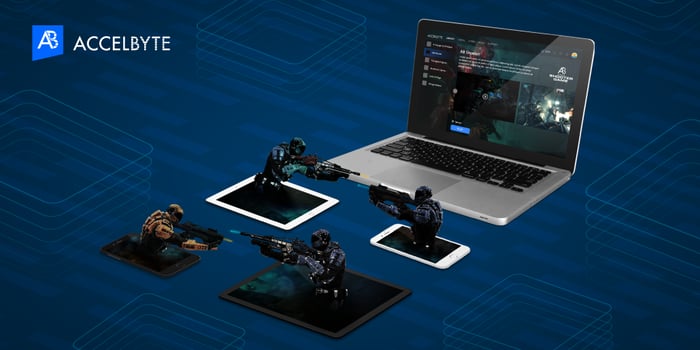 As cross-platform experience becomes increasingly important to maximize player engagement and build a stronger gaming community, I thought I'd take a look at some of the most successful titles that utilize cross-platform features. These games are forerunners in the industry and have set the standard for multiplayer cross-platform game.
Minecraft
Since its public alpha opened in 2009, this game has been delighting fans with the freedom to build anything they can set their minds to. Now, more than ten years and five editions later, the world of Minecraft has grown even more vast, and it's had such an impact that it's been adapted into both movies (one is coming up in 2022) and novels. Cross-platform play was first featured in Minecraft's Bedrock edition in December 2019 and despite it's simple premise and graphics, the game has maintained incredible popularity (126 million play as of May 2020).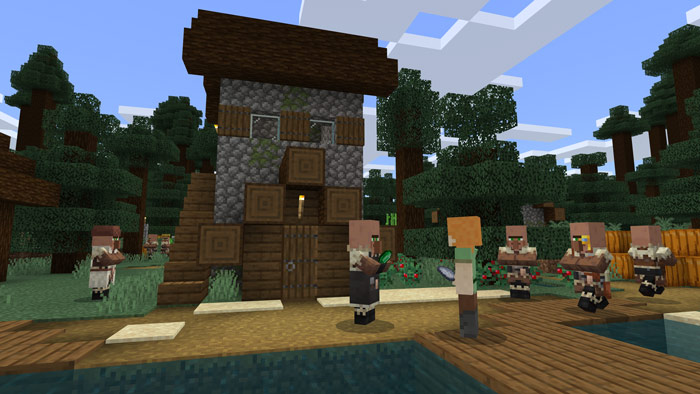 What features are available in Minecraft's cross-platform system? By using Microsoft/Xbox Live as their centralized account system to play the game online, Minecraft player can be friends and chat with other players, no matter what system they play on.
In Minecraft, you and up to nine of your friends can join a shared realm and what you do in the realm changes the game for everyone. This is made possible by storing all of the game's content on the cloud, so that hosted players coming from any platform can access it together. And because the content is stored on the cloud, any player can hop in or out at any time, without having to wait for a host to be online. The same realm can even be accessed by the same user from multiple devices, meaning that Minecraft is not only cross-play enabled, but allows cross-progression as well.
Interested in a similar cross-platform server for your game?
Minecraft is supported by Xbox One, PS4, Switch, PC, Android, and iOS.
Rocket League
Soccer meets driving: What's not to love? Some people argue whether Rocket League is a sports game, racing game, or MOBA game, but really it's an awesome combination of all three. In Rocket League, you play as a vehicle driving around an arena aiming to score as many goals as possible with your teammates, or head-to-head in a 1v1 duel. Of course, you can play it cross-platform on PlayStation, Xbox One, Nintendo Switch, and Microsoft Windows.
Rocket League comes with four basic game modes (Dropshot, Snow Day, Hoops, and Rumble), along with additional exciting seasonal game modes you can play both online and offline in private matches. The seasonal modes released so far include Dropshot Rumble, Beach Ball, Boomer Ball, HeatSeeker, Spike Rush, and Ghost Hunt.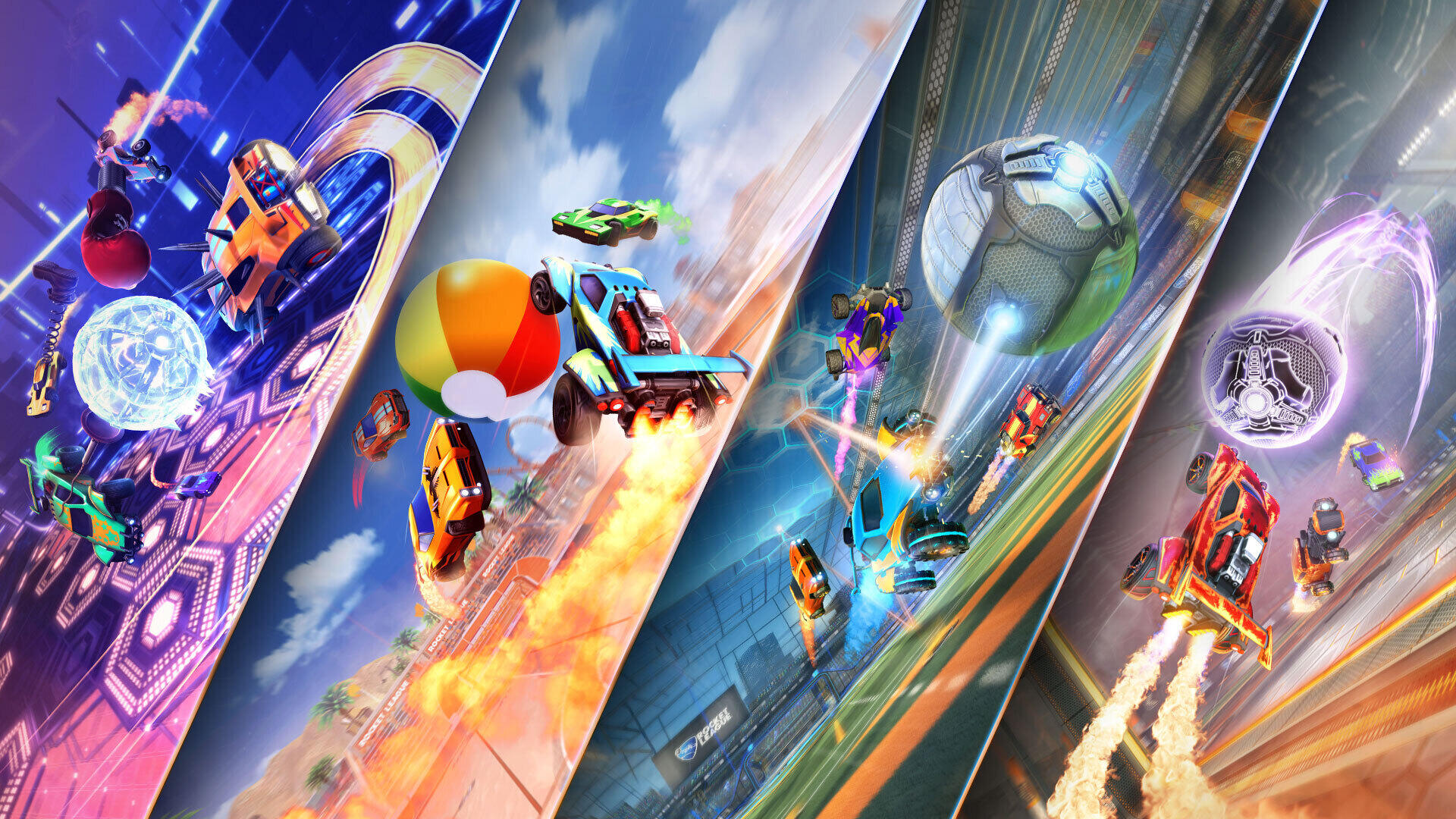 Rocket League's seasonal game modes keep players coming back for new experiences. Even when a seasonal mode returns in a future event, it still sparks excitement for veteran players since keeping the event time-limited makes sure that everyone logs in to experience them while they still can (and veteran players can brag about their past experience with the recurring mode). Time-limited events are a great way to keep your players engaged with your game.
So how do you create such an event for your multiplayer/cross-platform game, one that can be modified and brought back over and over each time? You can save your game mode as a game logic (including all of the game's content and rules) which you upload on your cloud game backend and distribute to all game clients. Instead of making players download a whole new gamebuild, you only require them to download the game mode. With the right game backend system, your game logic can work on and be distributed to multiple platforms, meaning you only need to update once.
Click here to see how our backend system works to distribute your game and updates (game logic).
Fortnite
The blue and purple Llama Pinatas, the dance moves, the cartoony look, every modern gamer knows Fortnite. Being free and available on all current major gaming platforms (PlayStation, Xbox One, Android, iOS, Nintendo Switch, Windows, and macOS), the iconic game hit its popularity with over 78 million players in August 2018 and was seen as a cultural phenomenon. Even now, the game is one of the most popular on the market.
There have been conflicting opinions regarding the cross-platform play in Fortnite, mostly surrounding game control and skill gap between players. Epic Games has been gathering the gameplay statistics of players on different platforms, as well as critiques and suggestions from the community to gradually tweak the gameplay system and controls, which has led to the release of the Chapter 2 version of the game. (Currently, Season 3 of Chapter 2 is going on!)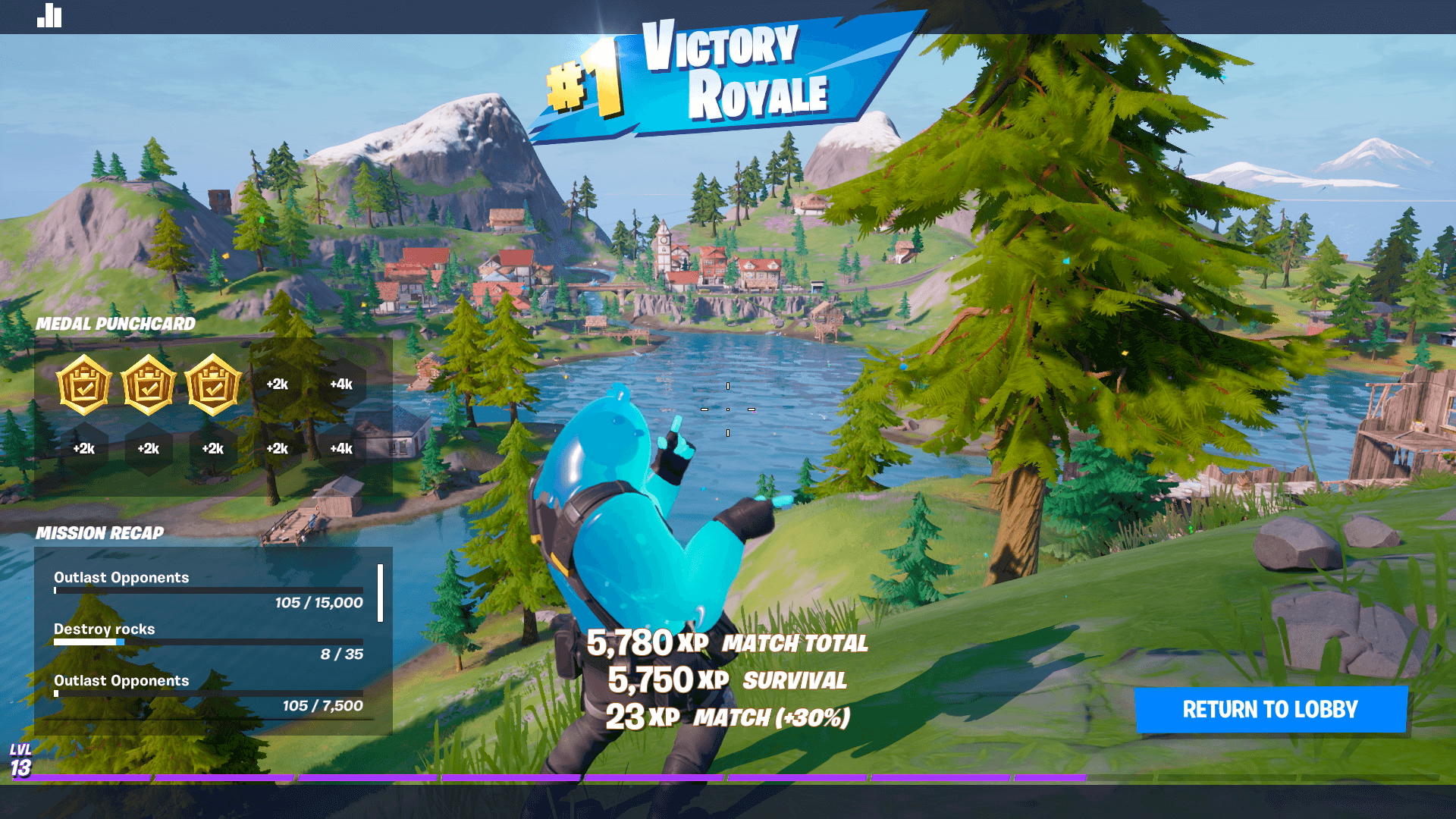 Player data is an essential component to good design: when you can clearly see how players interact with your game, you can tailor updates to make the game more enjoyable for everyone. Data reliability and relatability require the right telemetry system that is customized to your game's needs.
Measuring your key metrics and viewing them from one intuitive dashboard will help you make better design decisions for your game.
Call of Duty
With stunning graphic details and quality in each iteration, a wide range of weapons and a large community that has been around for nearly two decades, all first-person-shooter gamers know Call of Duty. Many of the franchise's series are available on multiple platforms, and in Modern Warfare (and Warzone, based on the Modern Warfare world and available separately for free) cross-platform play is now available (Windows PC, Xbox, PlayStation) after being requested by the fan community for over a decade.
Cross-platform play improves Call of Duty's gameplay in several ways: players have the flexibility to choose a platform to play on, they can play the game with friends on different platforms, and more noticeably, the matchmaking time gets shorter as the player pool grows. With more people in the pool, it's easier to fill the matchmaking quota and keep everyone playing.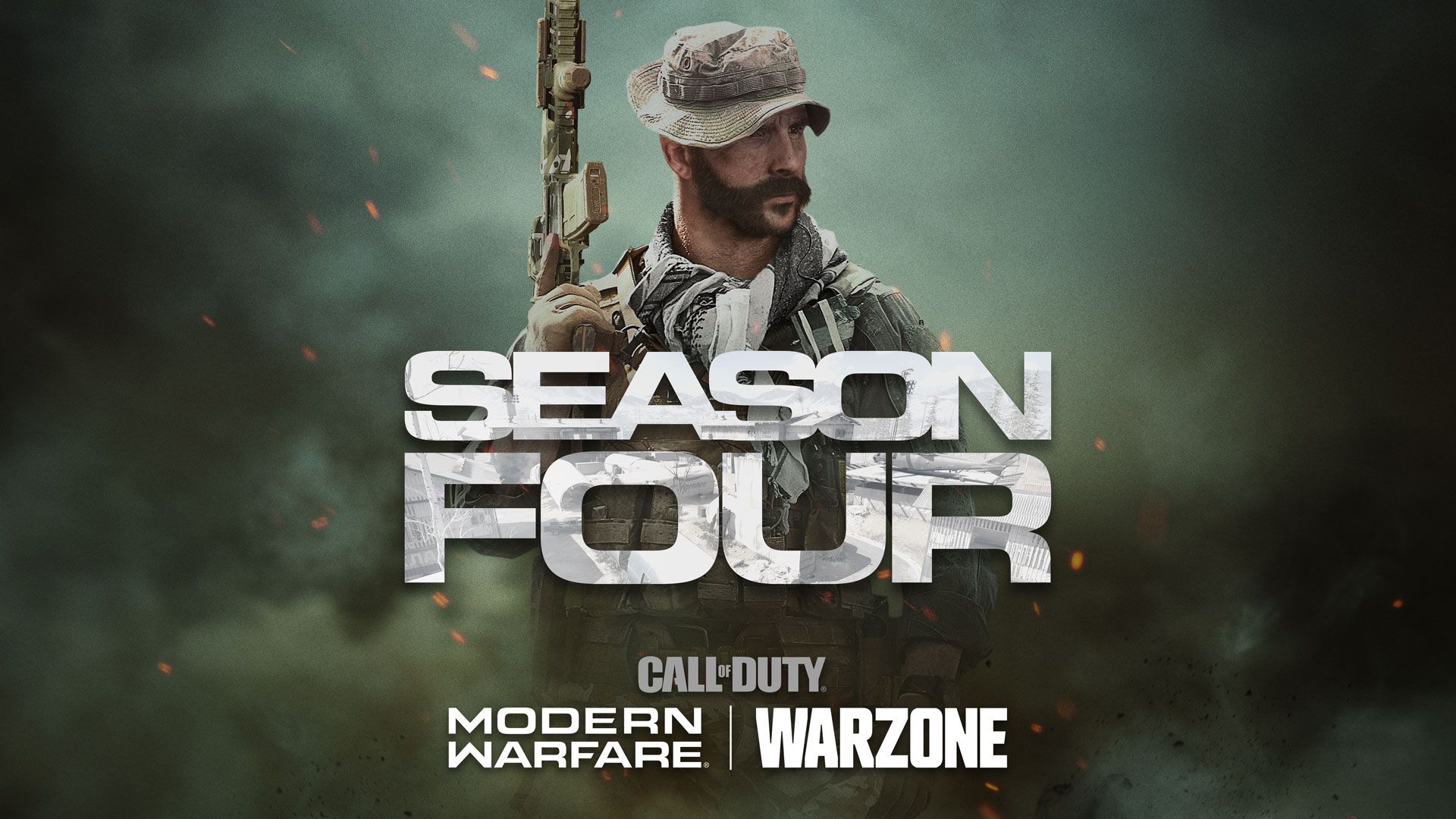 Game matchmaking is a complicated thing: you tweak it over time to suit the gameplay and players' demands best, trying your hardest to make everyone happy. Rumor has it that Call of Duty 2020 will implement Skill Based Matchmaking (SBMM). While reactions to this have been mixed, SBMM is widely considered to be the fairer system. New players can compete with fellow newcomers without feeling intimidated by the more experienced guys, while advanced players can be competitive and play with people in their skill range.
On the other hand, there's also an argument that rank-based matchmaking (RBMM) could work better than SBMM. Some players believe that the fun of the game is located in the mixed balance, where you have people with higher skills and lower skills in one team (generated by the system) competing with other mixed teams.
But which matchmaking system is better? I personally believe it's a matter of perspective. Either you're making an SBMM or RBMM system for your game, you need to record player's progressing attributes through a reliable stats and profiling system to make sure that the data is accurate and easily processed.
Be it skill-based or rank-based matchmaking, we can help you implement your perfect matchmaking solution for your game.
PlayerUnknown's Battlegrounds (PUBG)
With ten million units sold across PC and console combined by the end of 2019, nowadays PUBG is still going strong. In fact, after having the game on Windows, Xbox, and PlayStation, just last April the game was made available on Stadia for more people to play.
One strong element that keeps PUBG players hooked is its extensive player character customization. The game provides a wide option of unique skins (outfits, weapons, parachutes, masks/makeup, etc.) which seem to be almost infinite choices to choose from. The skins are categorized based on their rarity, event/season, and whether they can be purchased with Battle Points (non-exclusive items) or G-Coins (exclusive items). Providing so many options for customization drives people to create as unique appearance as possible to distinguish their character from other players.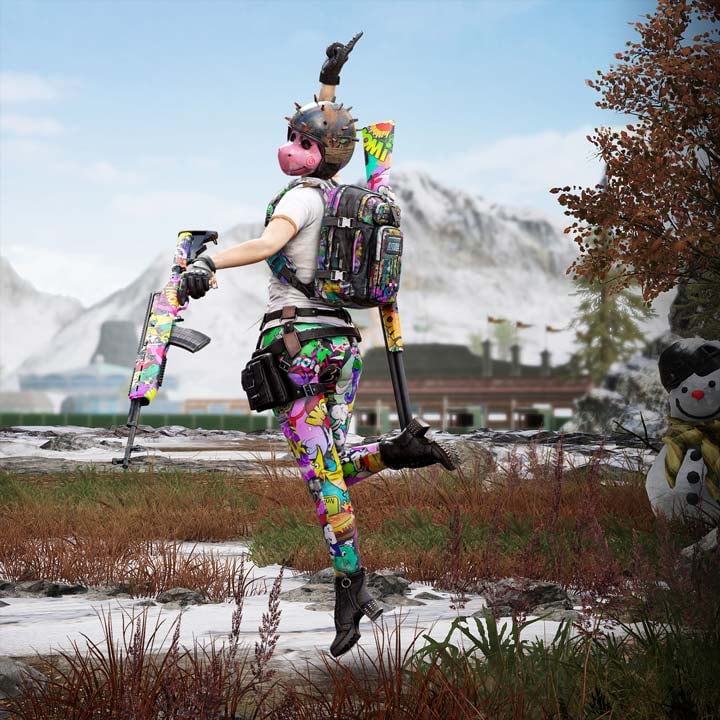 If you're looking to provide tons of custom item options and combinations in your game, you'll need a game storefront and an in-game store system. This will require building the catalog for items, currencies, 3rd party payment integrations, event discount/regional prices, code redemption/vouchers, ownership tracking system, etc.
There are a lot of considerations to make when building an in-game store, but we can definitely help.
Cross-Platform Experience: The Future of Gaming
These five games have brought cross-platform play into the mainstream, and as such, redefined what is possible in multiplayer gaming. Cross-platform play builds stronger fan communities, allowing your players to have more fun and stay loyal to your brand. The only question now is, are you ready to join the future of gaming?
If so, we'd love to hear from you to find out how we can help. Drop us an email or check us out on social media and Discord server.
Find a Backend Solution for Your Game!
Reach out to the AccelByte team to learn more.