Grow and Commercialize Your Platform or In-Game Store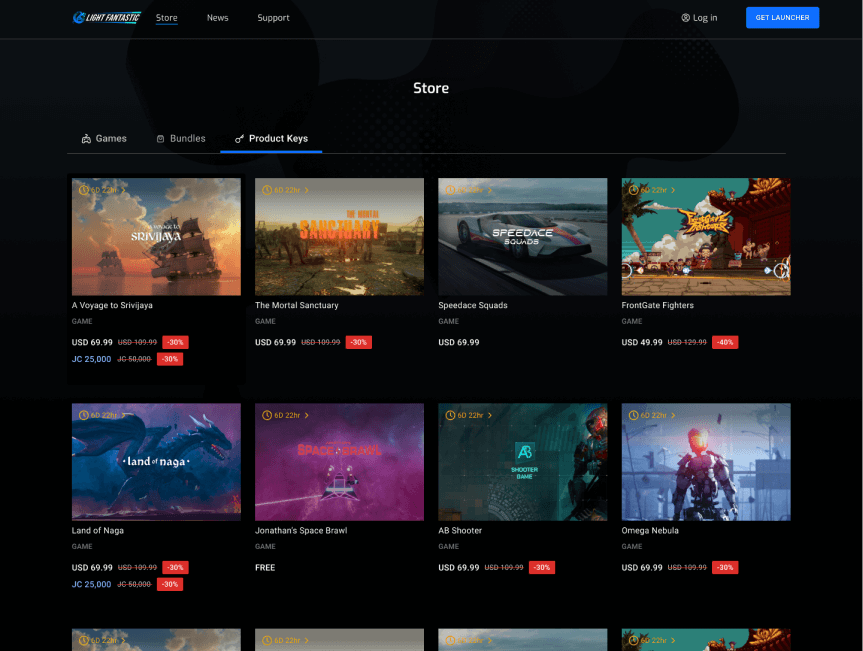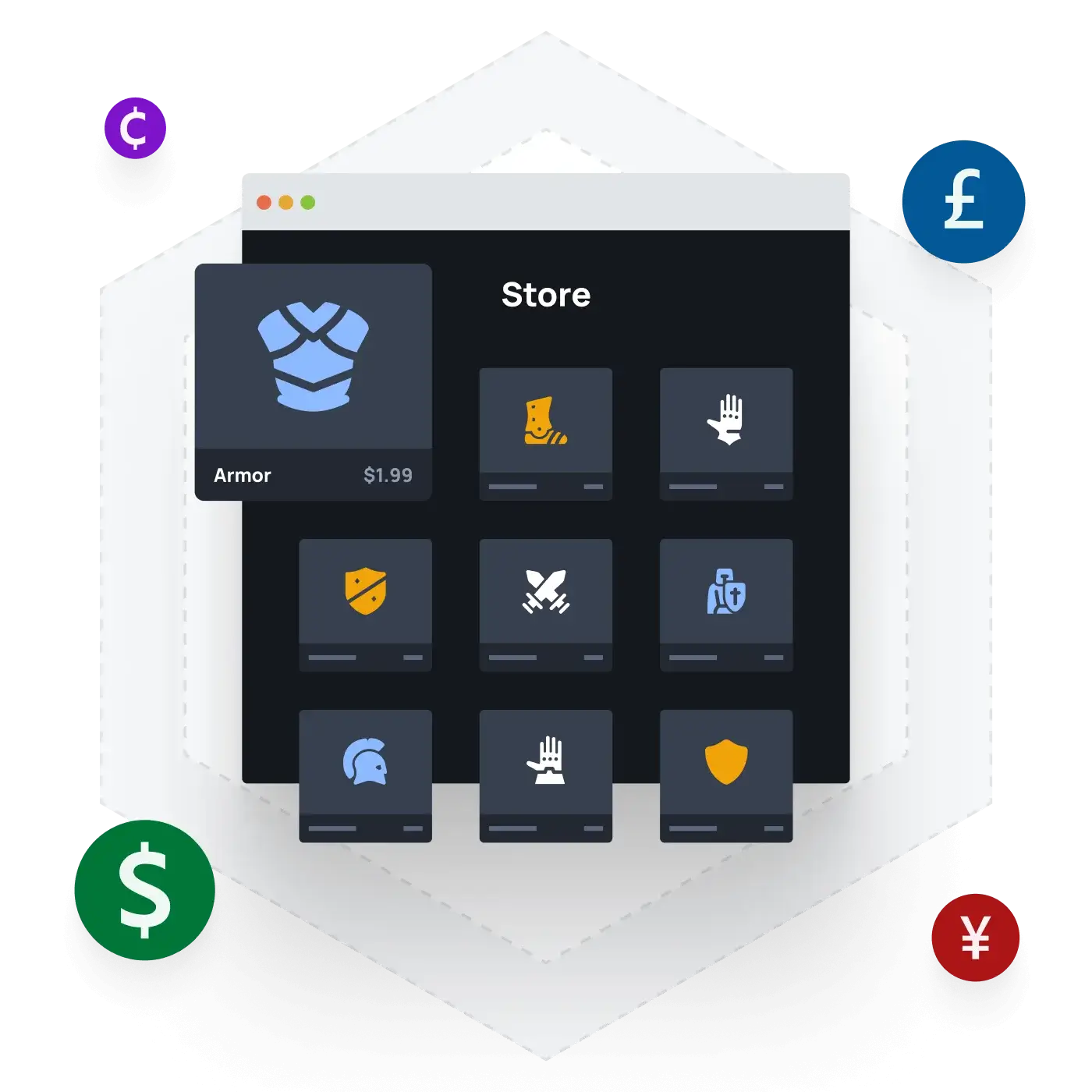 Sell direct to your players
Power your platform or in-game store with easy product catalogues, purchase fulfillment, entitlement, and code redemption services.
Supercharge your monetization efforts
Sell game cosmetics, items, boosts, and DLC with in-application real and virtual currency wallets.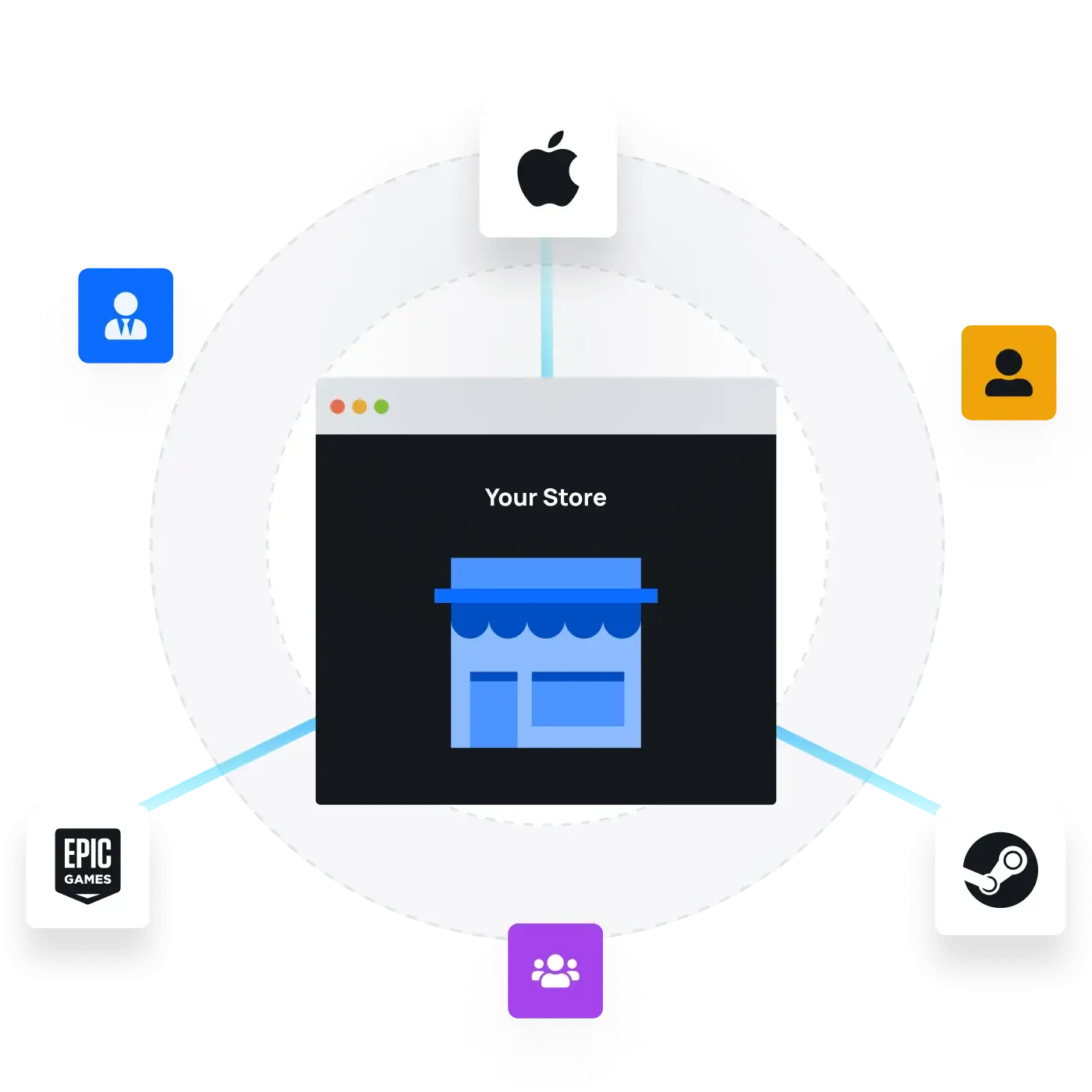 Help creators monetize user generated content
Manage and monetize in-game content that has been created by your players. Split revenues with creators and payment management.
Integrate with digital stores
Link with digital stores like Steam, Epic Games Store, Xbox Live, PSN, Apple App Store, Google Play Store via receipt validation and entitlement sync.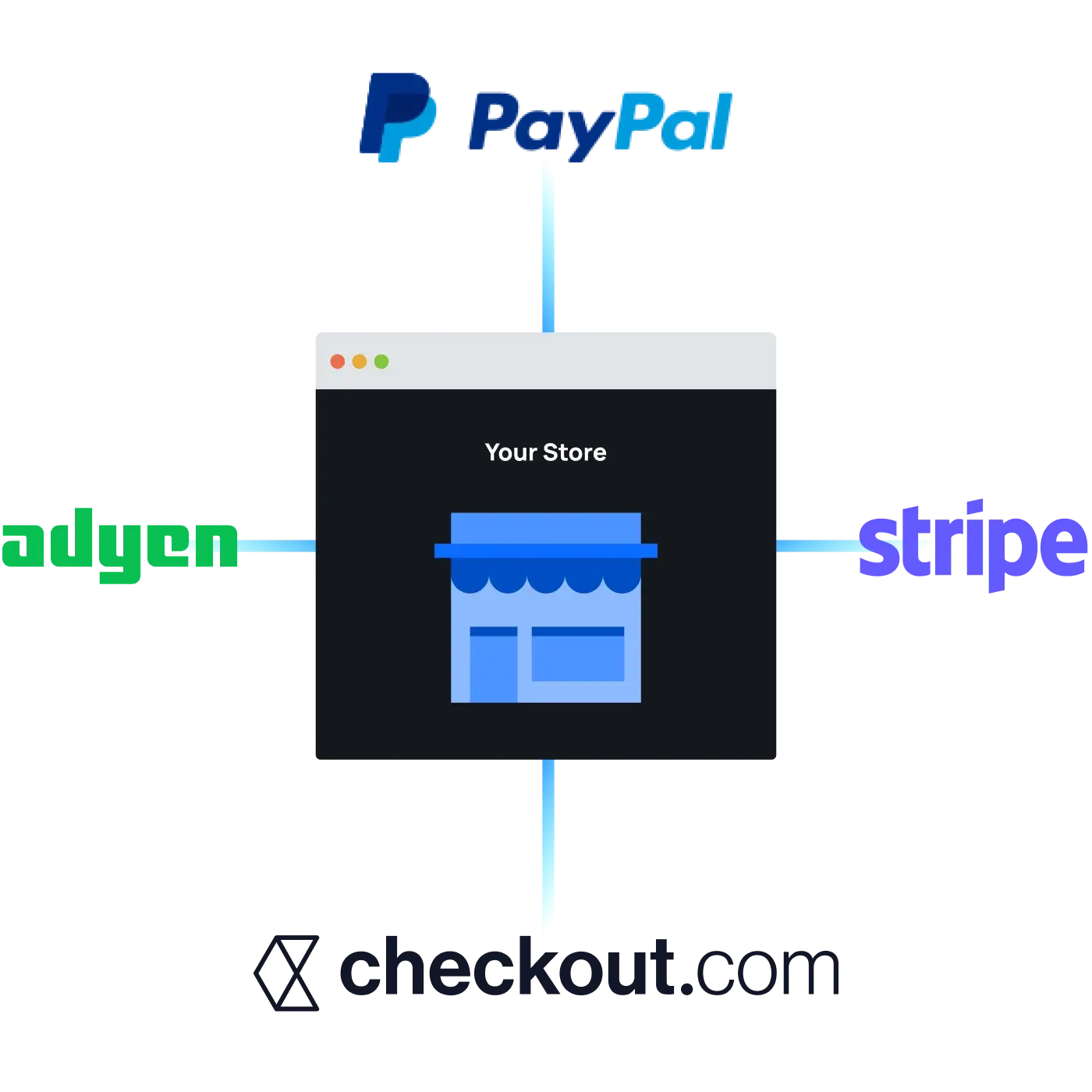 Integrate with 3rd party payment providers
Track direct purchase orders and purchases through 3rd party payment providers like Stripe, Checkout, Adyen, and PayPal.
Integrations
AccelByte has exceeded our expectations for high quality quick iterations. With a new company and aggressive mandates for remote employees we would not have been able to achieve our goals without AccelByte.
I've been in the industry for a long time and appreciate how difficult it is to create excellent backend technology that delivers a seamless player experience. We know AccelByte can deliver a world class experience that frees up our time to focus on making games.
By using AccelByte we've been able to leverage our existing tech and expertise to get started, allowing us to take the time needed to build the right team. We've been able to iterate quickly on custom features, while supporting studio needs.
How We Help Our Clients Succeed
Let's get in touch! AccelByte can help you build, operate, and scale your next hit title.
Find a Backend Solution for Your Game!
Reach out to the AccelByte team to learn more.