Build, Launch, and Operate Live Service Games
AccelByte is a battle-tested and extensible game backend supporting cross-platform accounts, matchmaking, in-game store, analytics, and more.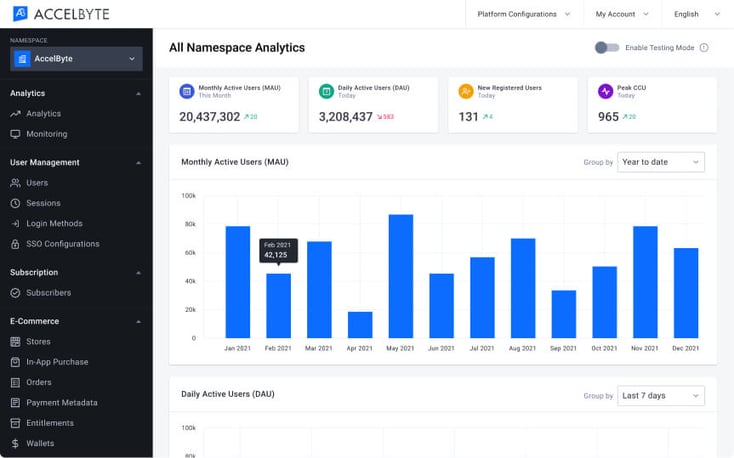 Trusted by Leading Game Studios
AccelByte provides developers with the platform they need to create online games. Today, 50+ leading studios have built for tens of millions of players (and counting) using AccelByte.
Read More
AccelByte has exceeded our expectations for high quality quick iterations. With a new company and aggressive mandates for remote employees we would not have been able to achieve our goals without AccelByte.
I've been in the industry for a long time and appreciate how difficult it is to create excellent backend technology that delivers a seamless player experience. We know AccelByte can deliver a world class experience that frees up our time to focus on making games.
By using AccelByte we've been able to leverage our existing tech and expertise to get started, allowing us to take the time needed to build the right team. We've been able to iterate quickly on custom features, while supporting studio needs.
AccelByte
Gaming Services
AccelByte Gaming Services is a fully extensible game backend built on a massively scalable microservices architecture.
Learn More
Never Worry About Your Game Backend Again
Get started in days, not months
Rapidly build and test the core game loop with plug and play microservices for cross-platform accounts, matchmaking, season pass, and more
Deploy cross-platform out of the box across all major platforms
End-to-end tooling and rich SDK support for Unity and Unreal 4 and 5
Fully extensible and customizable
Hundreds of configurations to tailor each service to your title's needs
Override default service behavior with Golang or Java for game-specific logic via gRPC
Extend platform capabilities with complete custom services by building with our Server SDKs
Proven scale to millions of players
Battle-tested live deployments already supporting 20+ million players
Built by industry veterans behind Fortnite, Xbox, Playstation, and EA
Comprehensive data privacy and security protections to keep players safe
Deploy without a large, dedicated LiveOps team
Cloud management from provisioning to updates to compliance
Worldwide coverage for 24/7 incident management
Backend quality control and launch readiness, including load testing
Understand your game data and player behavior
Track real-time game data and insights to improve player experience, increase engagement, and grow your game
Directly access, analyze, and export raw event data from your games
Our Commitment to Excellence
We're dedicated to securing the data and privacy of game studios building on the AccelByte platform, including players and their data.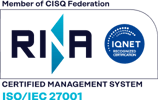 Find a Backend Solution for Your Game!
Reach out to the AccelByte team to learn more.