Engagement
Engage and retain players with challenges, leaderboards, and rewards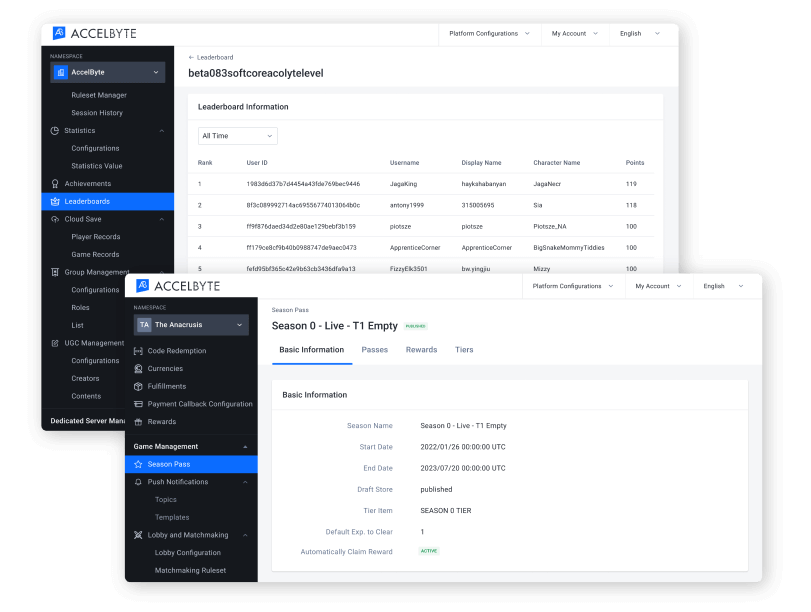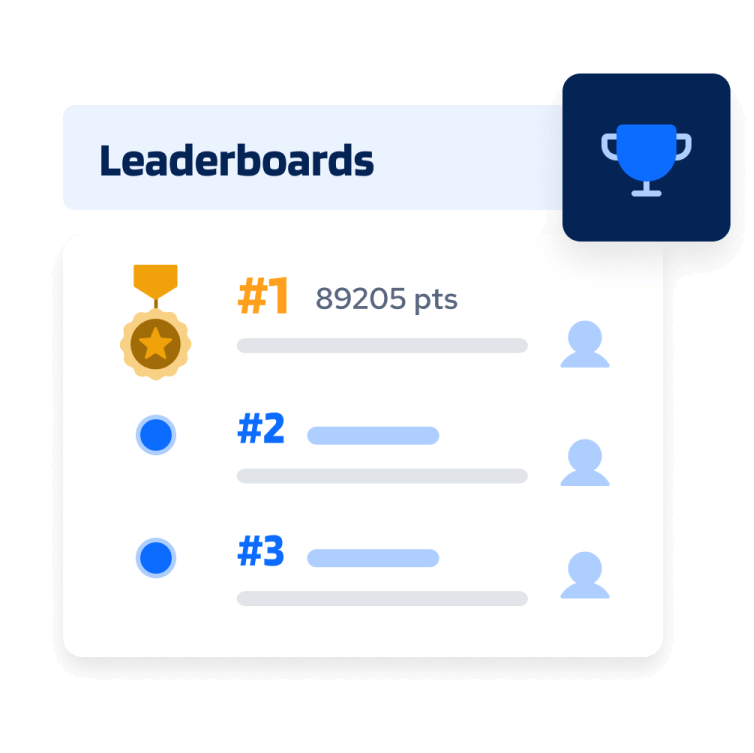 Keep Players Engaged
Run seasonal challenges and battle passes with rewards for activity or accomplishments. Sell premium passess that grant access to more exclusive rewards, or even allow players to purchase access to higher tiers.
Leaderboards and Statistics
Track player statistics and drive competition via leaderboards. Easily schedule leaderboard seasons and archive results so players can view past rankings.
Achievements
Reward players for achievements that sync cross-platform to forge a sense of purpose and direction within titles. Implement incremental or non-incremental achievements.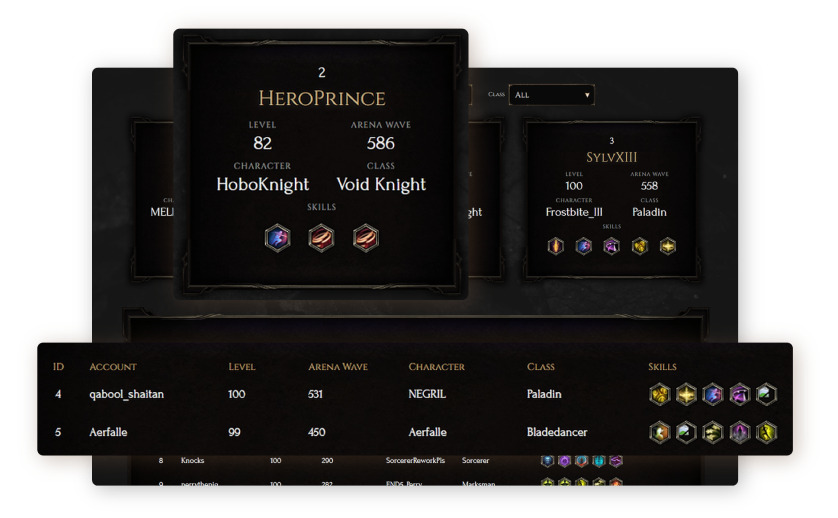 Grant Rewards
Integrate with achievements, season pass, or leaderboards to reward players with new items, cosmetics, badges, and more.
User Generated Content
Empower players to create, search for, and download user generated content tied to existing in-game content.
AccelByte has exceeded our expectations for high quality quick iterations. With a new company and aggressive mandates for remote employees we would not have been able to achieve our goals without AccelByte.
I've been in the industry for a long time and appreciate how difficult it is to create excellent backend technology that delivers a seamless player experience. We know AccelByte can deliver a world class experience that frees up our time to focus on making games.
By using AccelByte we've been able to leverage our existing tech and expertise to get started, allowing us to take the time needed to build the right team. We've been able to iterate quickly on custom features, while supporting studio needs.
Customer Stories
Let's get in touch! AccelByte can help you build, operate, and scale your next hit title.
Find a Backend Solution for Your Game!
Reach out to the AccelByte team to learn more.