---
Deliver content to your players with a publishing ecosystem you control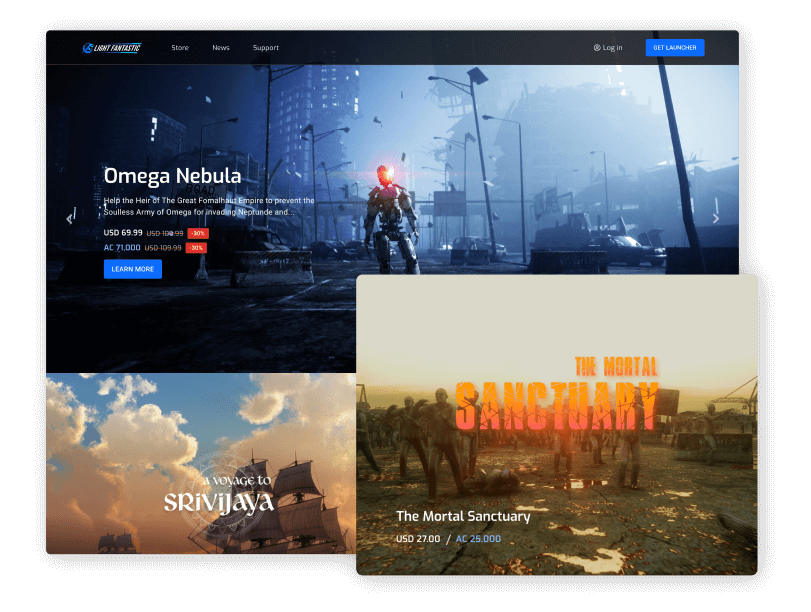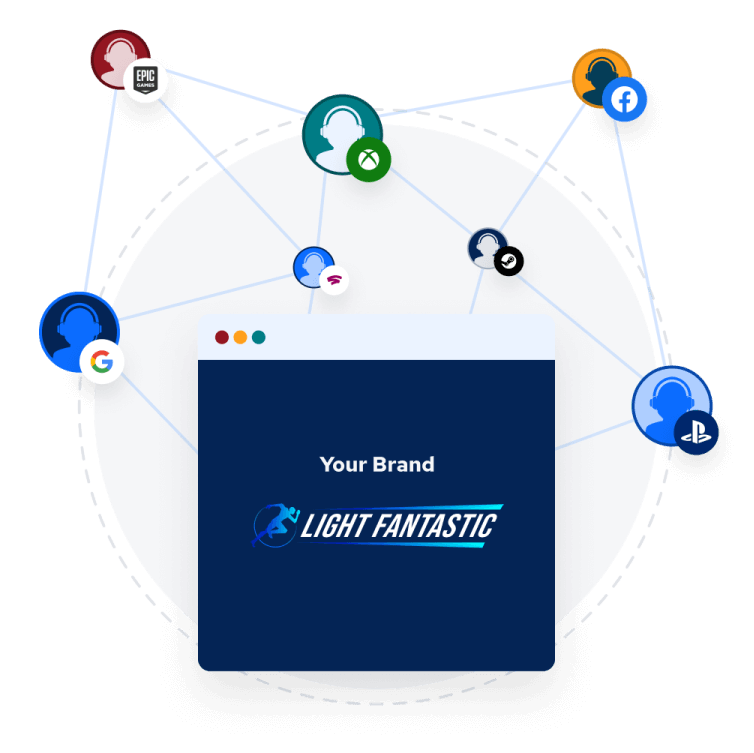 Publish Directly
Own your community's eCommerce and gameplay data and avoid steep platform fees. Control the sale of digital goods, game distribution, and other activities critical to live game management, all within a platform that is entirely under your authority.
Customize Web and Desktop Portals
Create a truly bespoke experience that you control, and provide die-hard community members with direct and unfettered access to your game. Represent your game and brand in a way that aligns with your studio strategy with easy to use customization features.
Cross-Platform Capabilities
Distribute your game across all platforms, delivered directly to players or to supplement your presence on popular stores like Epic Game Store or Steam.
Integrations
AccelByte has exceeded our expectations for high quality quick iterations. With a new company and aggressive mandates for remote employees we would not have been able to achieve our goals without AccelByte.
I've been in the industry for a long time and appreciate how difficult it is to create excellent backend technology that delivers a seamless player experience. We know AccelByte can deliver a world class experience that frees up our time to focus on making games.
By using AccelByte we've been able to leverage our existing tech and expertise to get started, allowing us to take the time needed to build the right team. We've been able to iterate quickly on custom features, while supporting studio needs.
Customer Stories
Let's get in touch! AccelByte can help you build, operate, and scale your next hit title.
Find a Backend Solution for Your Game!
Reach out to the AccelByte team to learn more.