---
Dynamic game server management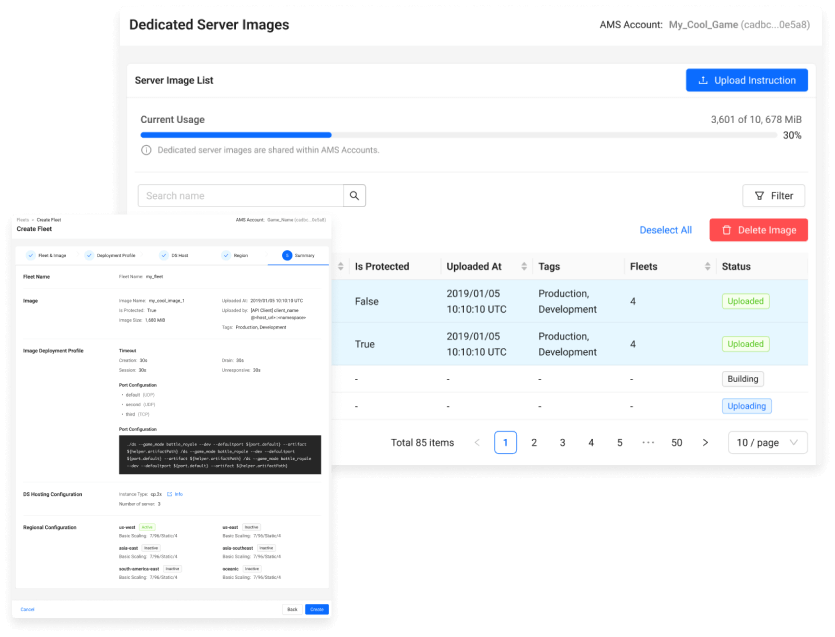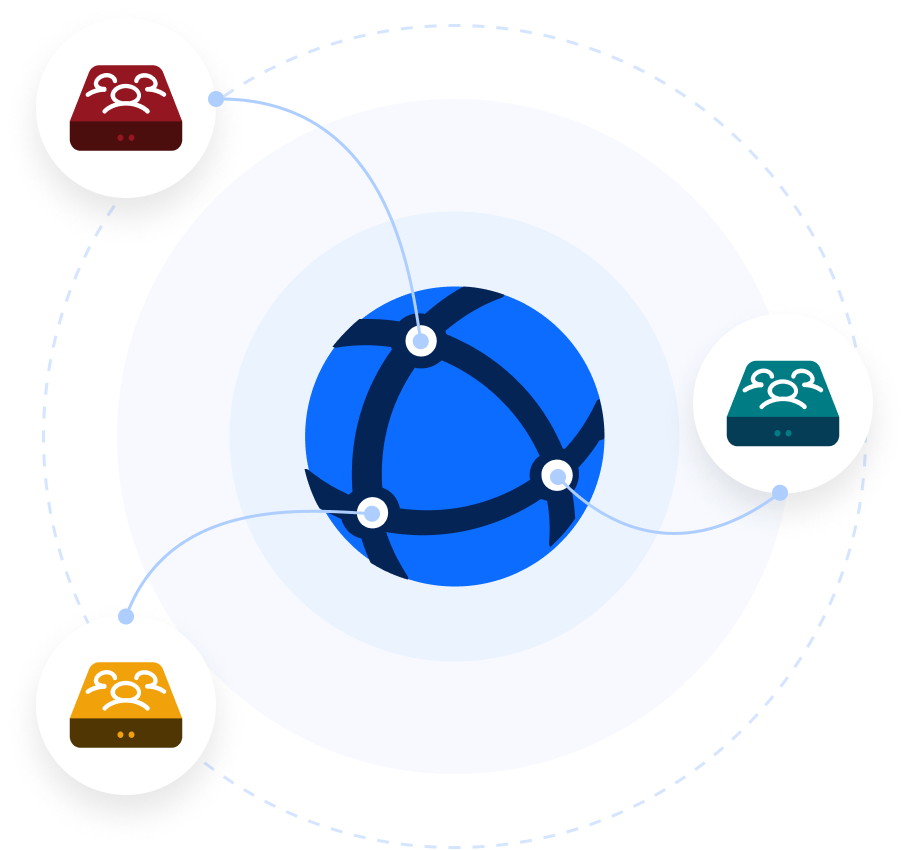 Global Game Server Management
Get your players into highly available and reliable dedicated servers across the globe. With multi-region hosting AMS has been designed for greater global coverage and better game performance across more regions. With AMS you aren't tied to one hosting solution, which means you can make sure that your hosting providers cover each other's blind spots. Mix and match providers, hardware types, and regions based on your player demands.
Save on Total Cost of Ownership
While scaling to millions of players with hybrid cloud and 'hug the curve' tech. Hosting costs are taken into account when scaling up or down.
Integrate, Operate and Observe
With our SDKs, toolings and developer portal. AMS connects directly with AGS's Matchmaking and Lobby services to provide geolocation support, so that you can match players in the same region for optimal player experience. If you already have a matchmaking and lobby service you prefer, we can help you integrate that with AMS instead.
AccelByte has exceeded our expectations for high quality quick iterations. With a new company and aggressive mandates for remote employees we would not have been able to achieve our goals without AccelByte.
I've been in the industry for a long time and appreciate how difficult it is to create excellent backend technology that delivers a seamless player experience. We know AccelByte can deliver a world class experience that frees up our time to focus on making games.
By using AccelByte we've been able to leverage our existing tech and expertise to get started, allowing us to take the time needed to build the right team. We've been able to iterate quickly on custom features, while supporting studio needs.
Customer Stories
Let's get in touch! AccelByte can help you build, operate, and scale your next hit title.
Find a Backend Solution for Your Game!
Reach out to the AccelByte team to learn more.