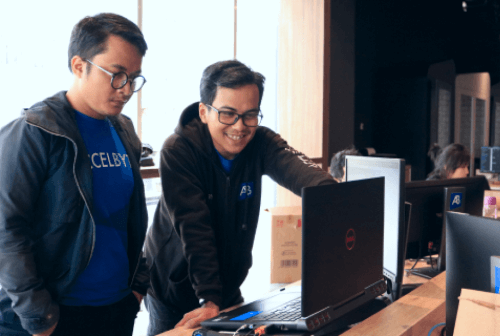 Come and Join Us!
Passionate about Emerging Technologies, Cloud Computing, and Games?
Browse Openings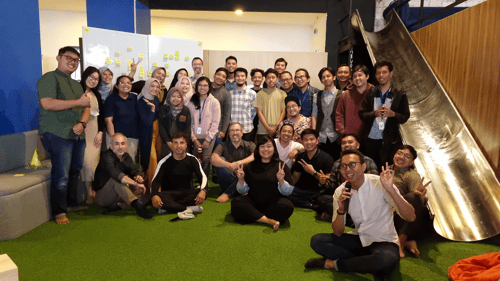 About Us
We are industry veterans with years of experience building and operating large scale online game publishing platforms at leading companies such as Epic Games, EA, Microsoft, Ubisoft, Unity, and Amazon.
As a rapidly growing startup with teams around the world, we craft technology solutions to serve the next generation of games.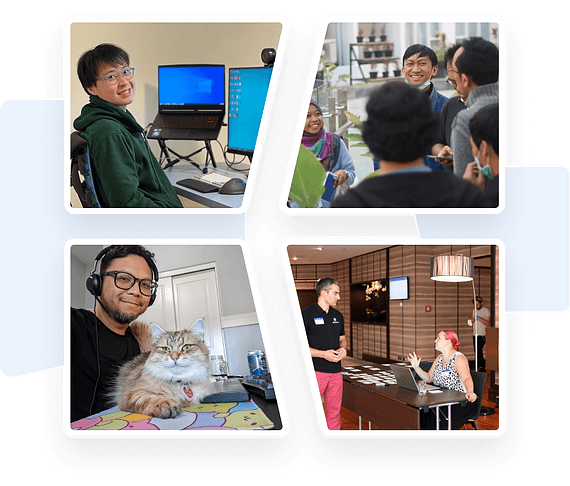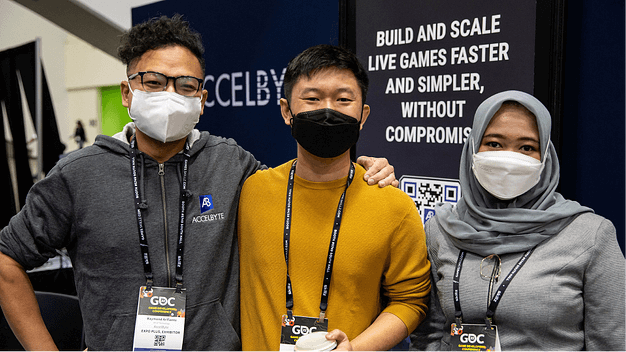 Equality and Diversity
AccelByte is committed to enabling and fostering an inclusive and diverse work environment where every employee regardless of race, color, religion, sex (including pregnancy, sexual orientation, or gender identity), national origin, age, disability, and genetic information has an equal opportunity to contribute to the success of our company. Our culture is innovative, inclusive, and we value our people highest.
Values We Live by
1
Empower and Hold Myself and Others Accountable
2
Move Fast but Course-Correct
4
Give, Receive, and Act on Feedback
5
Communicate Frequently and Transparently
6
Strive for Excellence and Continuous Improvement
7
Earn Trust by Delivering Results
Benefits and Perks
AccelByte offers a comprehensive benefit package to support our employee's individual and family needs and to help them balance their career and personal life. We are continuously improving our benefits to ensure that each AccelByte employee is equipped with the support that they need and deserve.
Comprehensive, Medical, Dental, and Vision Plans/Private Insurance
Remote Working Arrangements and Flexible Hours
Technical and Leadership Development Opportunities
Monthly Engagement Activities
Employee Swag
Birthday/Anniversary Gifts
Flexible Time Off
Random Holidays/Wellness Days
Paid Vacations and Holidays
Our locations
Remote-first teams with global coverage