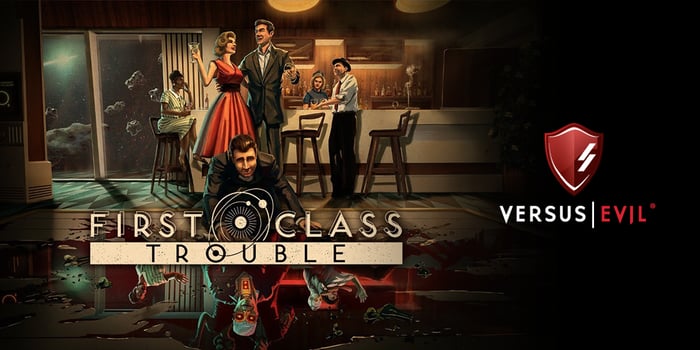 Shout-out to Versus Evil and Invisible Walls for the launch of First Class Trouble, an impostor game full of possibilities and endless fun! Congratulations to the game developer and publisher who have done a terrific job with this game.
To ensure such a fun gameplay experience, the game needs to maintain high performance. AccelByte has been helping Versus Evil and Invisible Walls with this with our constantly maintained backend system and smart server manager.
The matchmaking and party system in First Class Trouble allows six players to play in a game session as two opposing parties—the personoids and the residents. Players will discover endless scenarios to play in the vast playground of the game. Gamers have been excitedly streaming the game on Twitch, and we're confident that First Class Trouble will be the next big thing in multiplayer gaming.
You can get the game by ordering it from Versus Evil's website or by registering for early access through the game's Steam page. The game is also available for PlayStation 4, Xbox One, Xbox Series X and Series S, PlayStation 5, and Nintendo Switch.
Interested in learning more about our solutions? Get in touch here.
Find a Backend Solution for Your Game!
Reach out to the AccelByte team to learn more.