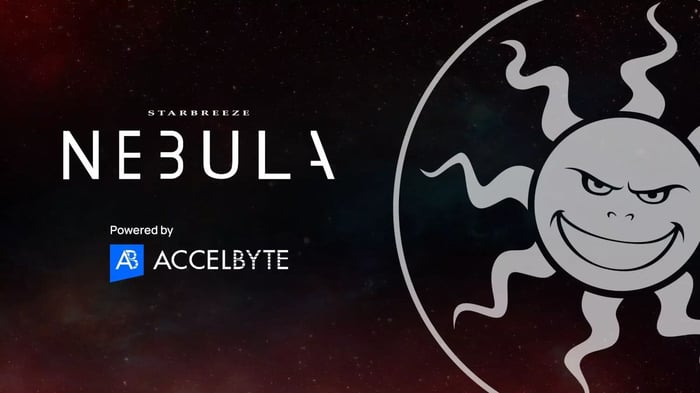 Starbreeze is an independent developer, creator, publisher, and distributor of PC and console games targeting the global market with studios in Stockholm, Barcelona, and Paris. Housing the smash hit IP PAYDAY, Starbreeze develops games based on proprietary and third-party rights, both in-house and in partnership with external game developers.

First launched in 2011, PAYDAY is a cooperative first-person shooter computer and video game franchise with more than 18 million units sold over PC, PlayStation, Xbox and Nintendo consoles. PAYDAY 2 in VR is also available for existing owners of PAYDAY 2 on Steam for the HTC Vive and the Oculus Rift headsets. With more than 6.4 million community members on the main PC digital distribution platform Steam, PAYDAY 2 has had more than 190 paid and free updates since its release in 2013. Starbreeze has ambitions beyond these releases and aims to support multiple titles, linking players across their ecosystem in the future.
Connecting Players
Starbreeze Studios has set out on the player service journey to provide players with streamlined access to their favorite Starbreeze titles, exclusive in-game items, incentives for current and future titles, and more -- connecting players across their ecosystem.

With the ambitious goal of supporting future cross-title promotions and expanding their ways of interacting with their player base, Starbreeze needed a backend to support current incentives and grow with their future endeavors.

Building Starbreeze Nebula

Already using AccelByte's solutions to power their Game Telemetry and Analytics platform, Starbreeze is now using our Customized Player Portal, rewards, authentication, and accounts system to power a player account service, now named, Starbreeze Nebula.

With Starbreeze Nebula the studio aims to provide more value to loyal players in a modernized way, helping to future-proof Starbreeze Studio's marketing and publishing endeavors by allowing for more advanced marketing activities and cross-title promotions. Such as integrating Nebula with their latest announcement in publishing The Tribe Must Survive by Walking Tree Games.

AccelByte is helping them achieve this by offering:
A unified account service
Community events service
Twitch Drops capabilities
Custom engineering with an intimate white-glove experience

These solutions ultimately give Starbreeze Studios the ability to provide loyalty rewards, community competitions, and giveaways.

"Working with Accelbyte allowed us at Starbreeze Nebula to quickly build and scale our Player Services Platform as well as introduce new features to our players that we would have struggled to deliver ourselves without a significant investment. Starbreeze Nebula is one of the core pillars of our publishing endeavors going forward and Accelbyte is the base of that core." - David Carlén, Product Owner, Starbreeze Nebula

Creating a Better Cross-Game Experience
Starbreeze Nebula provides players with streamlined access to their favorite Starbreeze titles, exclusive in-game items, incentives for current and future titles, and more. Players can sign up to Starbreeze Nebula and connect their gaming accounts to be among the first to enjoy the new line of services unique to the Starbreeze player community.

This development is a primary piece of their larger ambition to create cross-game promotions and community driven features and will continuously grow as Starbreeze pursue their ambitions with publishing and centralized player accounts.
To learn more about the solutions Starbreeze is using, and the rest of AccelByte Cloud, request a demo here.
Find a Backend Solution for Your Game!
Reach out to the AccelByte team to learn more.