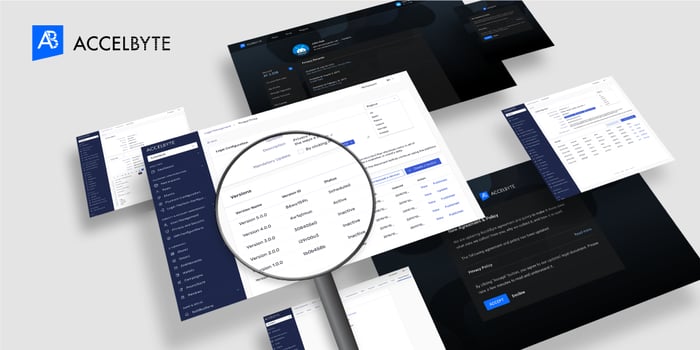 Legal documents such as terms of use, privacy policy, and End User License Agreement (EULA) are used to form a trusting relationship with end-users and protect companies from any action that might causes harm. Each player should be given opportunities to opt-in to each legal document separately. In order to prove our end-user consent with our legal documents, we need to keep track of when we get the consent and which document version the end-user consents to.
For these purposes, our platform supports legal agreement documents tracking. The solution includes managing the legal documents, showing the legal documents to our players, recording their agreements and the ability to look into the user's agreement, on both the admin and the player's console.
Let's see how all the features fit in together to help game publishers and game studios manage their legal documents and agreements. An admin creates a new legal document for the applied countries in the Admin Portal. An admin can mark it as mandatory if a player needs to accept the consent first before they continue to play the game or use the product.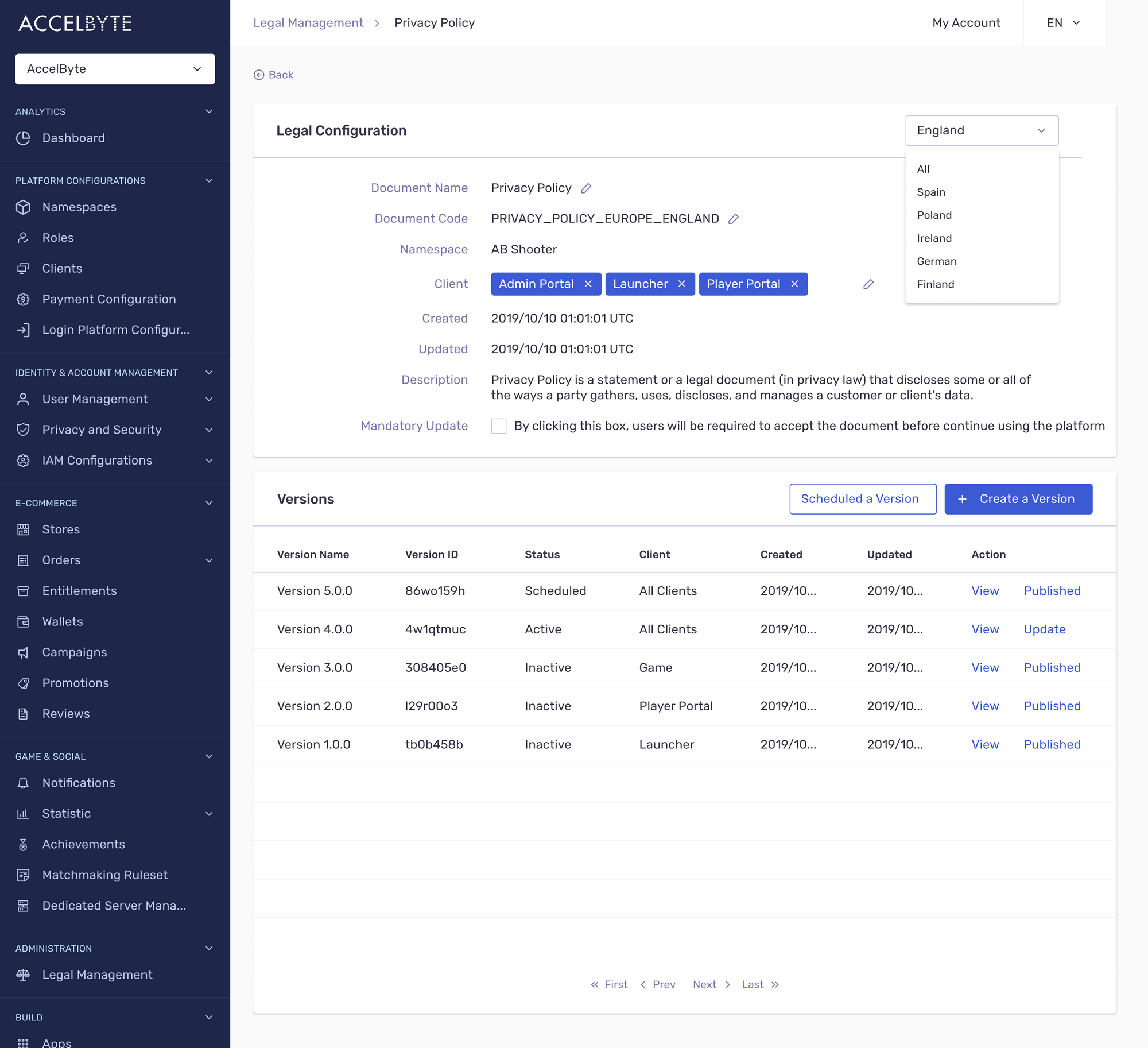 Before a legal document is ready to publish, an admin creates a new version of the document, a localized version of the document and uploads the legal document file into the platform. The document versioning helps the admin track each version of the document. If those activities are done, the admin then selects which version is to be published. We provide options whether or not you'd like to keep players notified about new legal document updates.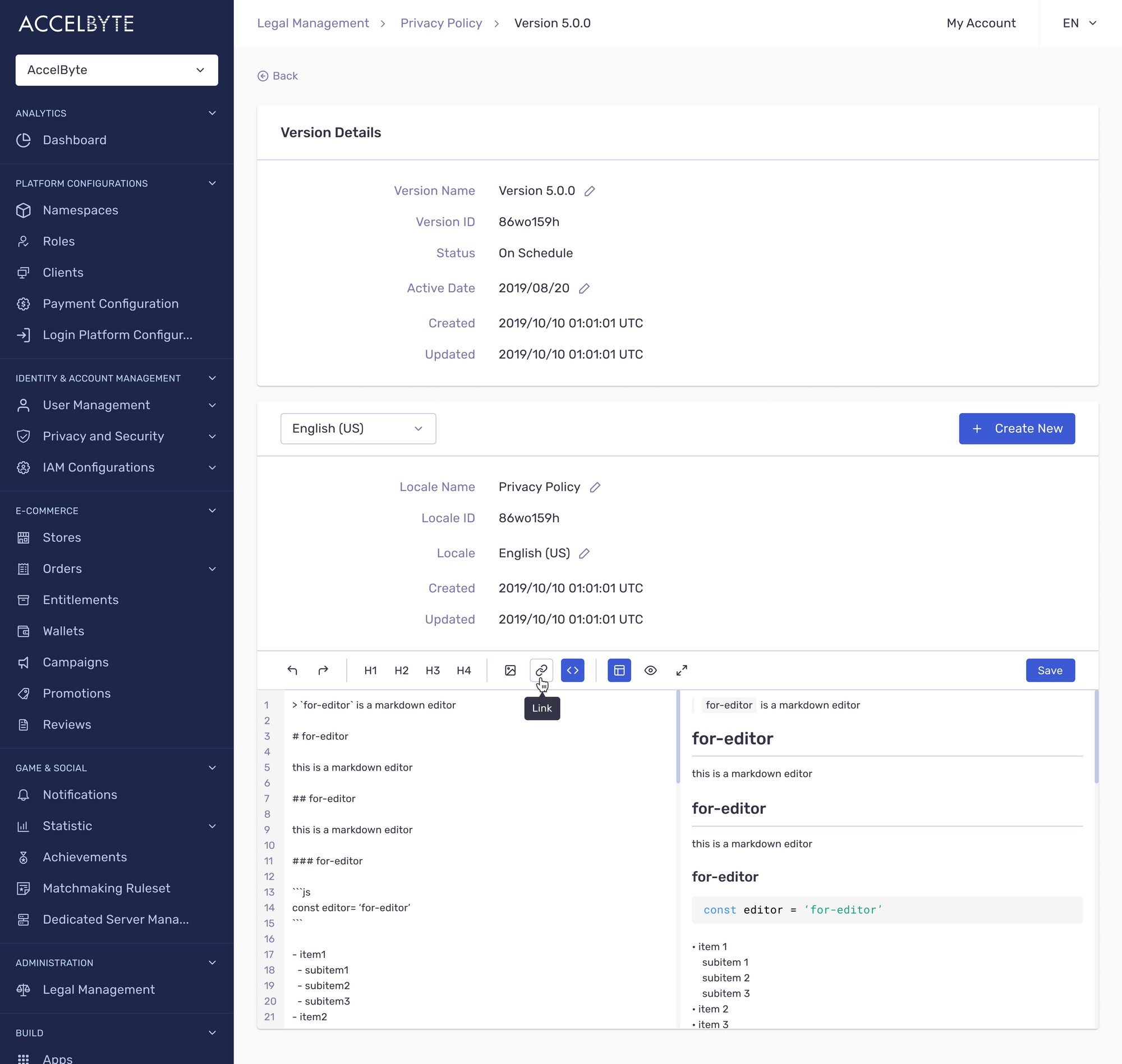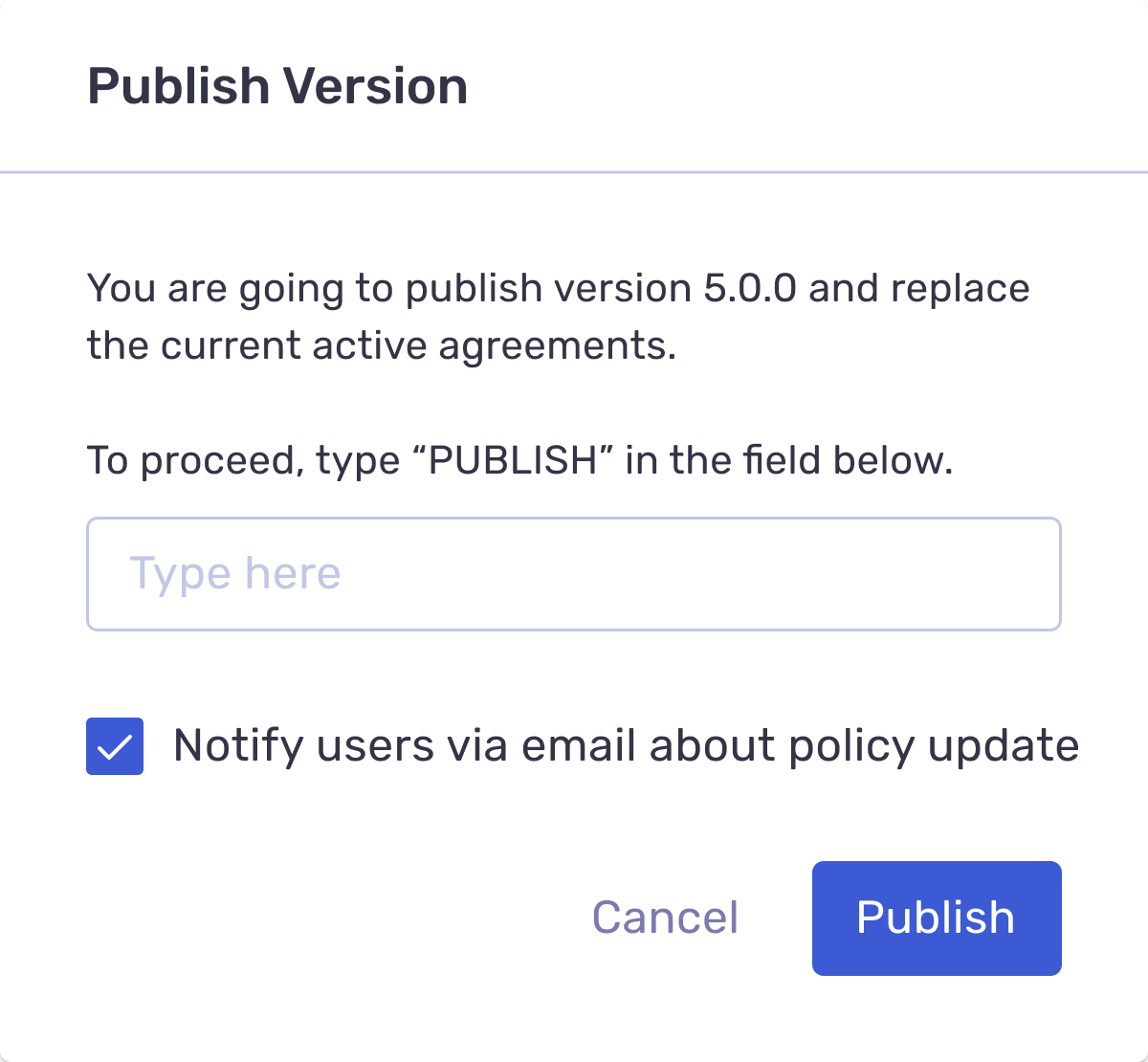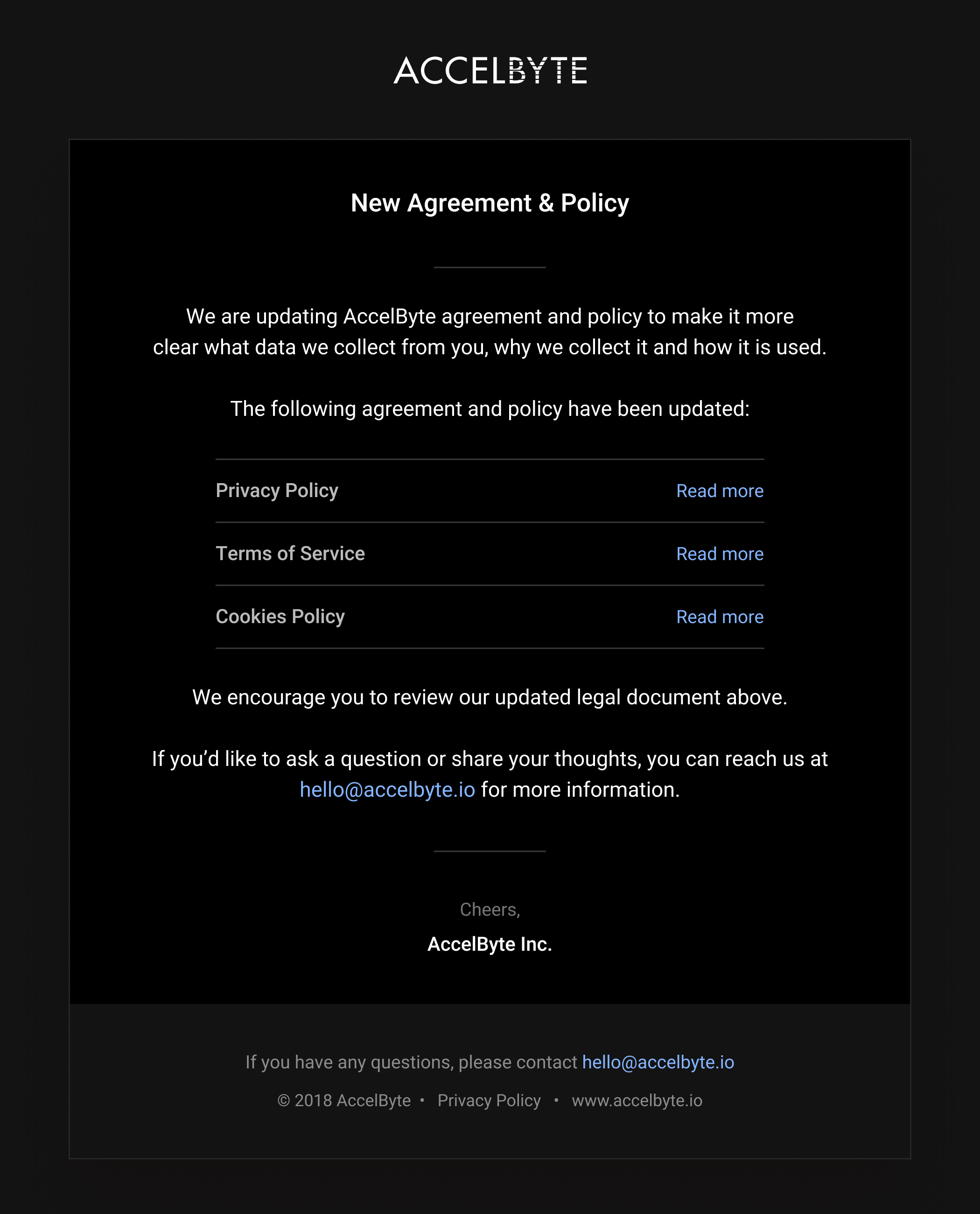 There are two places where legal document agreement requests are shown to the player. The first one is on account-registration page. The account-registration page shows the legal document based on country/location. The player can open the legal document link to read more about the document before accepting it so the player could opt-out if the player doesn't agree with the document. The platform stores the player's agreement after the player checks the box and decides to continue moving on using our platform.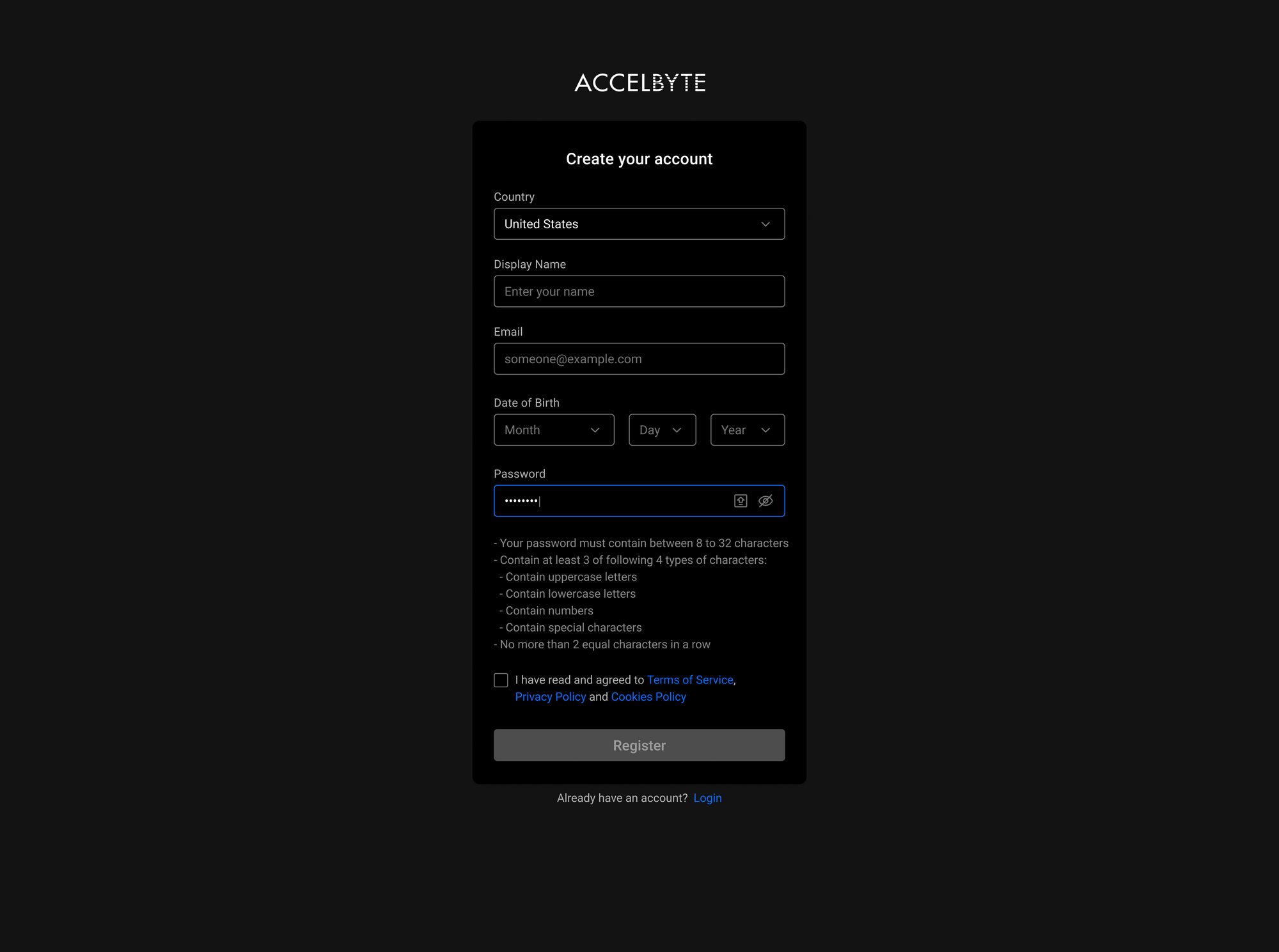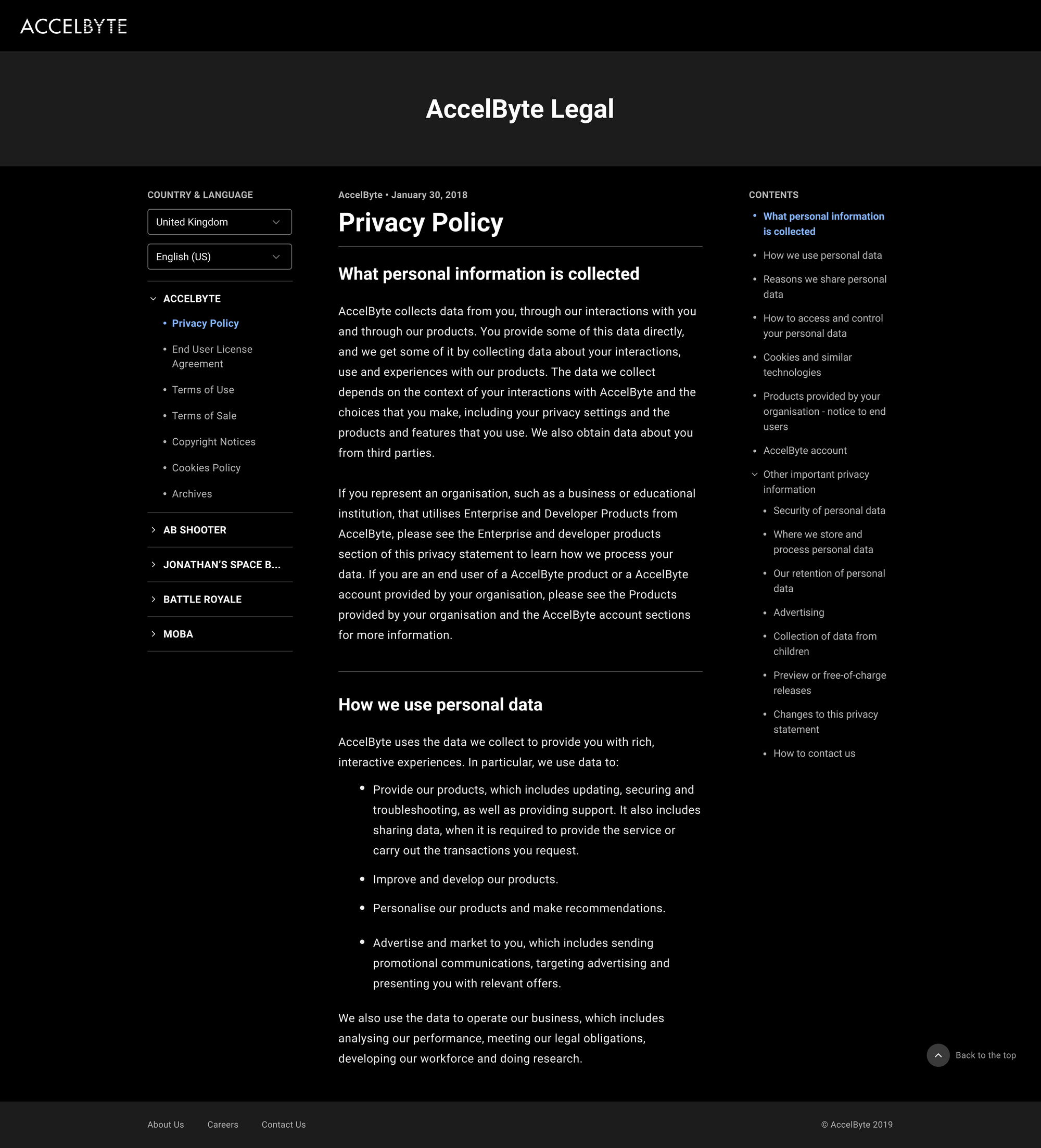 The second one is on any page in the Player Portal. The player portal shows the legal agreement prompt whenever a mandatory legal document is updated and published. If the player doesn't agree with the newly updated document, the player can click "Deny" and the player is automatically logged out of the platform.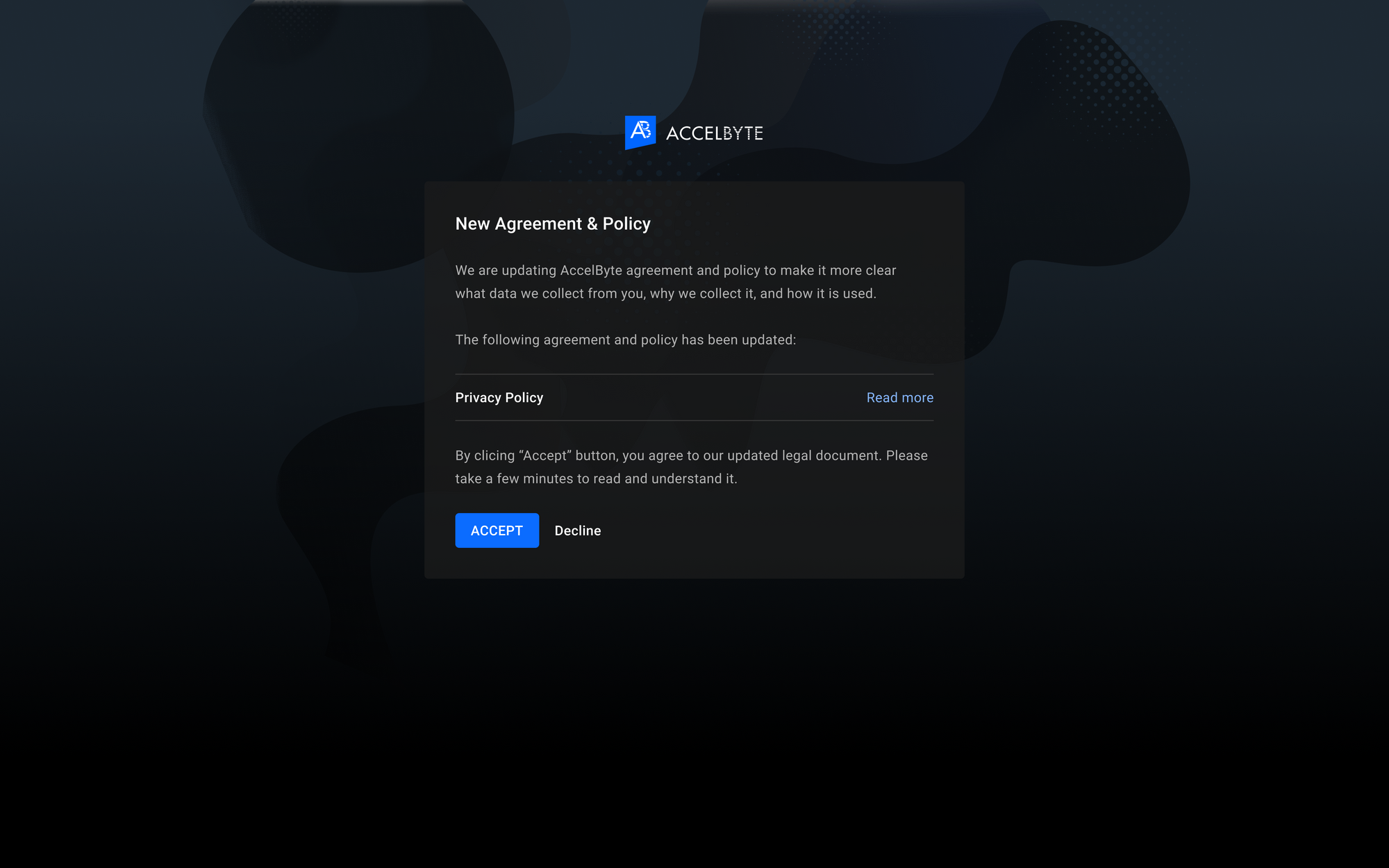 The player can revisit the agreement document by accessing a menu called "Privacy Records" on "My Account" page.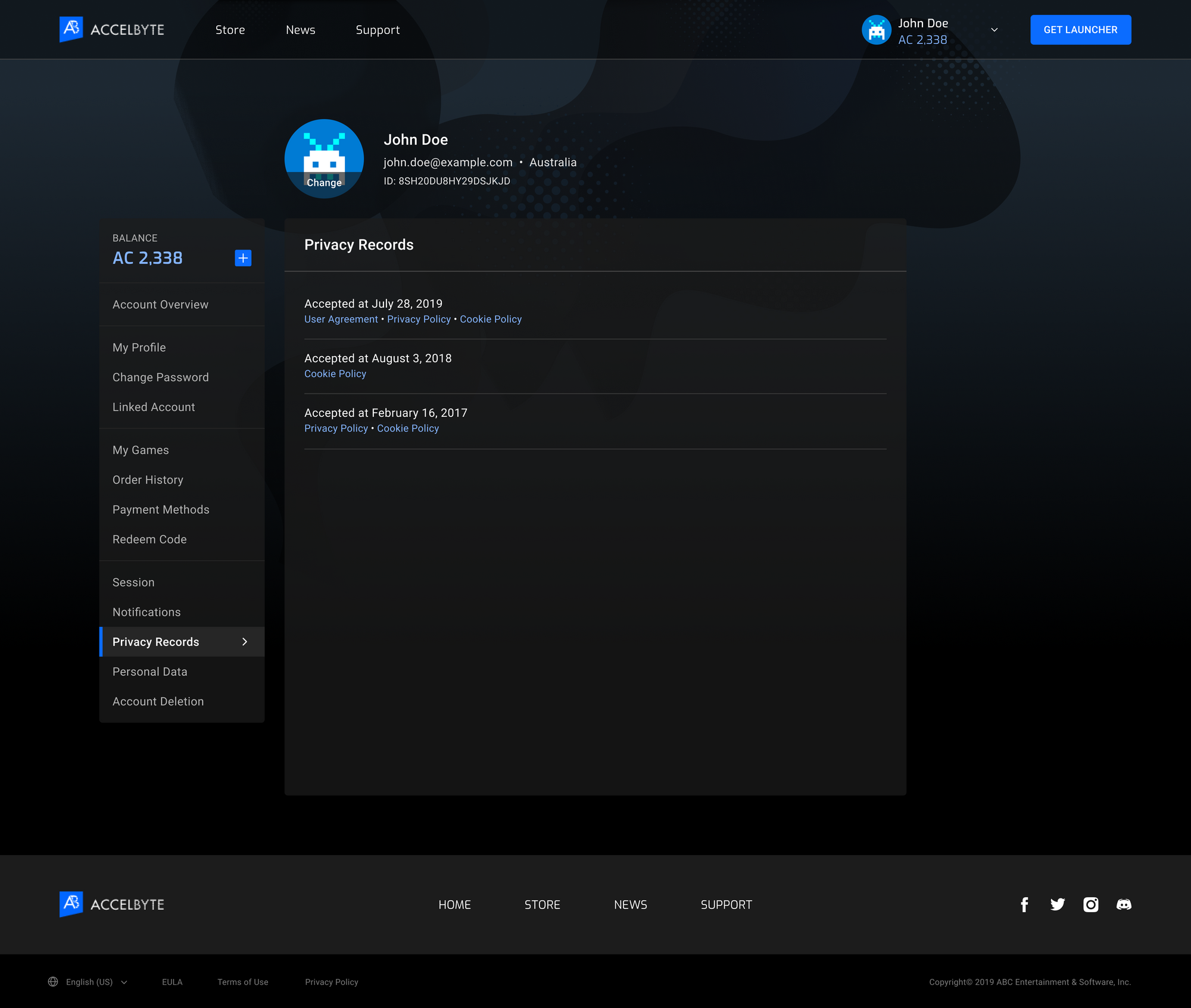 In case of an admin needs to know what legal documents a player has agreed upon for administration reasons, an admin can also see the data in the Admin Portal.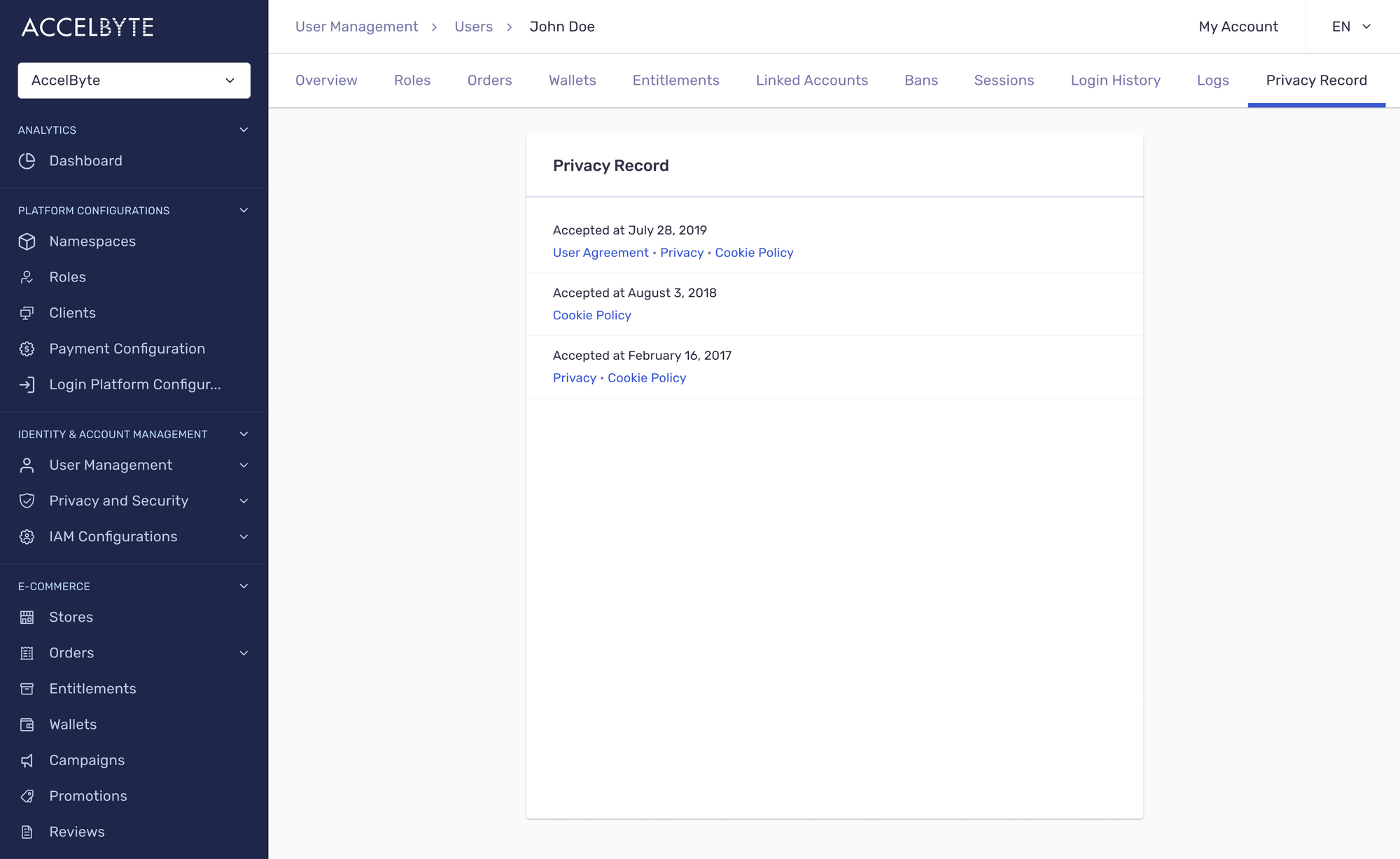 ---
That's the high overview of how our platform helps game publishers and game studios track players' legal agreement. Please reach out to us at hello@accelbyte.io should you need more information about this.
Find a Backend Solution for Your Game!
Reach out to the AccelByte team to learn more.