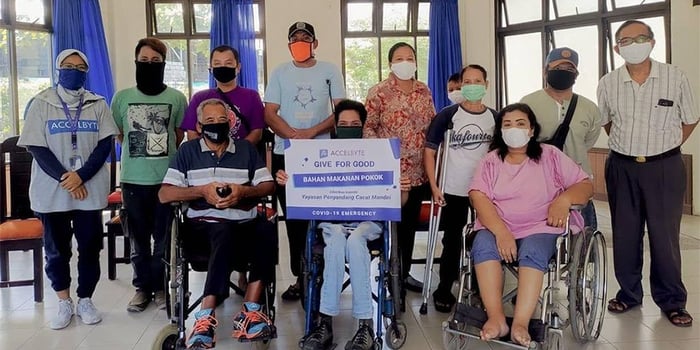 SARS-CoV-2 has spread across the world, leaving not only sickness but unemployment and financial destitution for many in its wake. Here in Indonesia, where many of our neighbors rely on daily wages from small jobs to make ends meet, the effects have been devastating. An increasing number of people find themselves without a job, with elderly and disabled workers being hit especially hard. Like elsewhere, hospitals and clinics, particularly in suburban and rural areas, are struggling to outfit their doctors, nurses, and other staff with Personal Protective Equipment (PPE) while they do their critical work of caring for the sick and maintaining those facilities.
Our employees in Yogyakarta have worked together to come up with several initiatives to help support our community through these difficult times.
Supporting Local Micro Businesses
During Ramadan, it's customary in Indonesia to have cookies and other treats to enjoy with loved ones while breaking fast or during the end of Ramadan celebration, Eid al-Fitr. AccelByte selected a few local bakers to provide cookies which we sent to each of our employees, to provide some sweetness in this difficult time and to help these local entrepreneurs stay afloat this holiday season.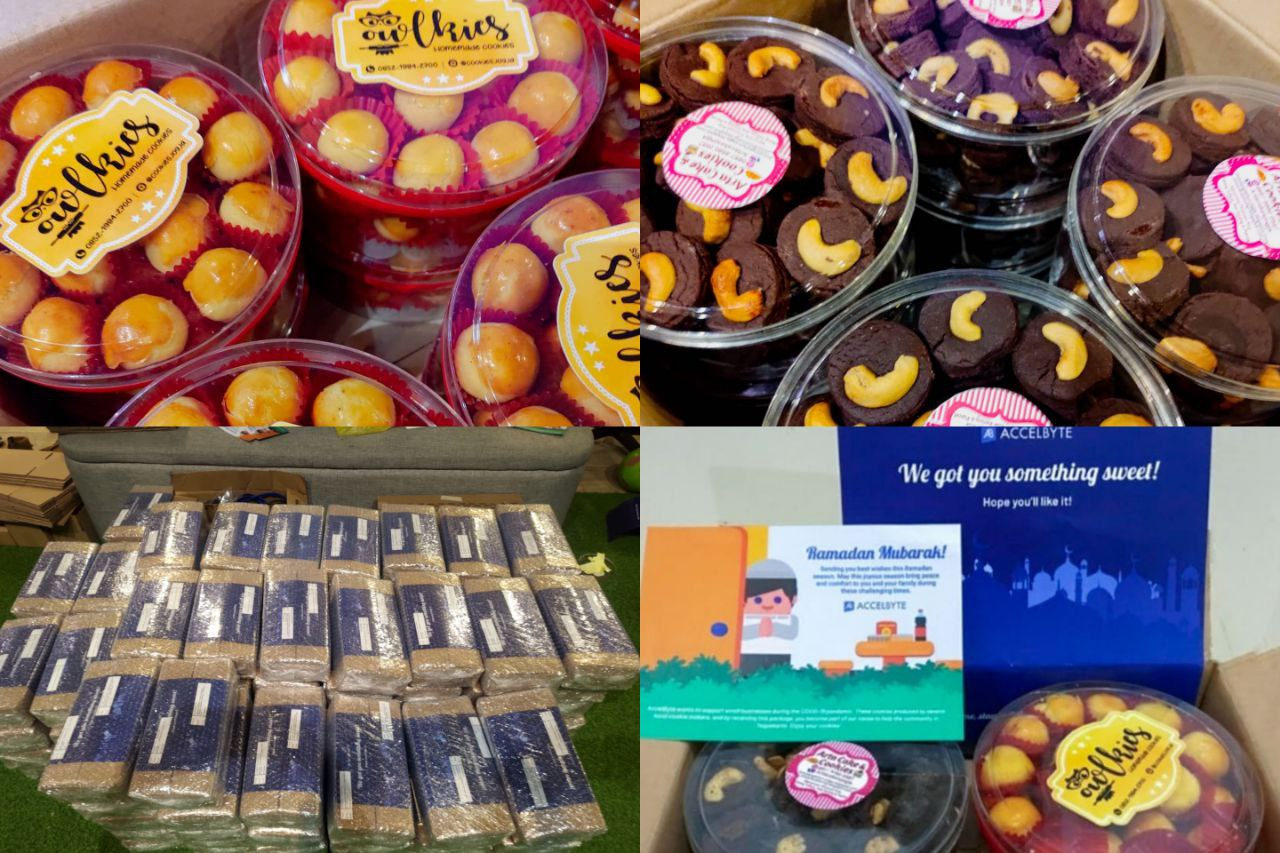 Personal Protective Equipment (PPE) for Local Health Facilities
Currently, PPE distribution is focused mainly on large urban hospitals, especially those designated as official SARS-CoV-2 response centers. This leaves smaller local clinics struggling to ensure that they have enough PPE to protect their staff and their patients.
Local clinics are a critical institution in Indonesia and often provide the first line of medical care to working class people. With limited testing making it difficult to assess the true scope of the pandemic here and the number of people visiting these clinics daily, these clinics are at high risk of becoming sites of further outbreak.
In response to this, our team in Indonesia has collected money to help purchase PPE for local clinics, including goggles, shoe covers, respirators, masks, face shields, and head covers.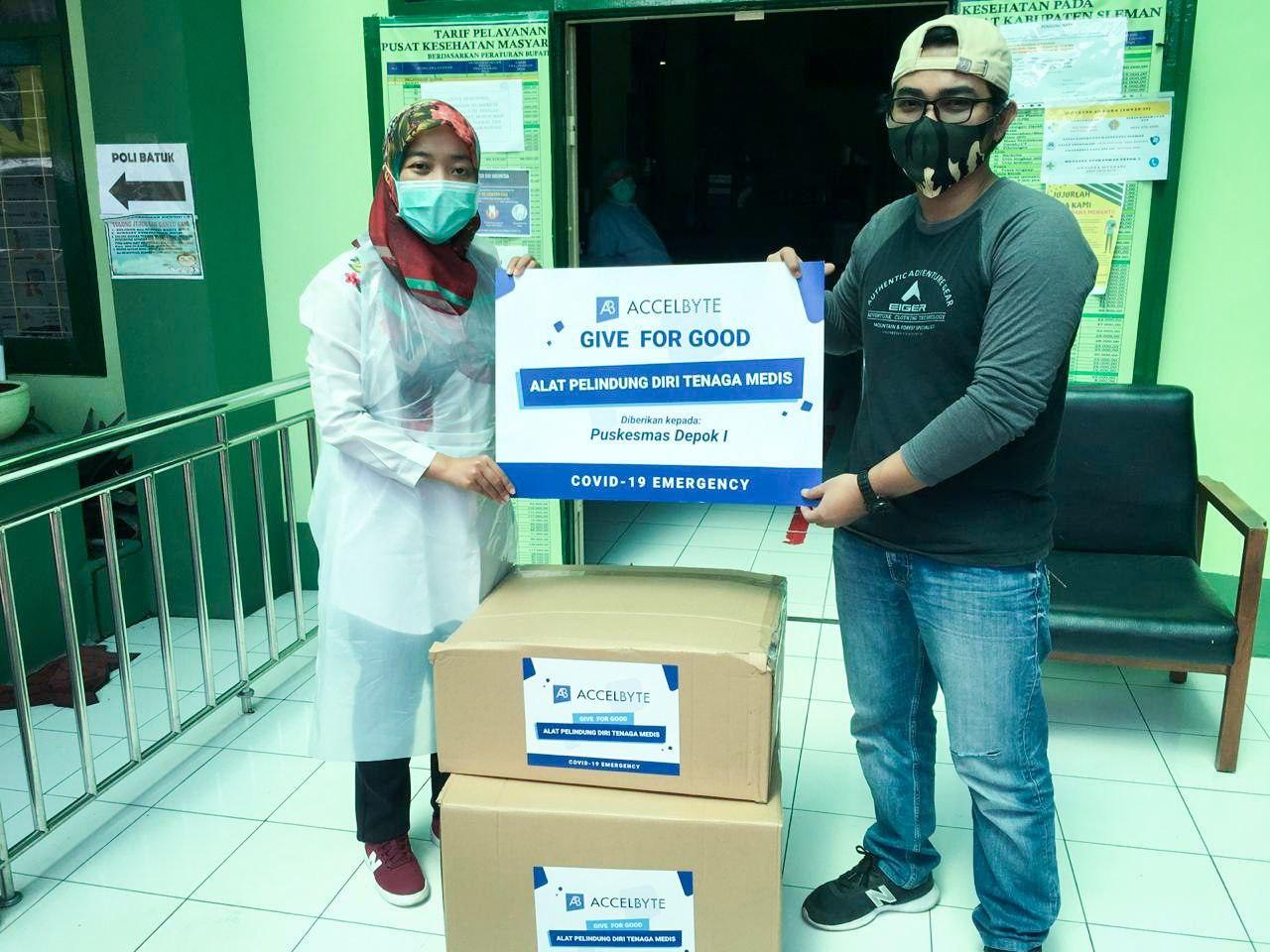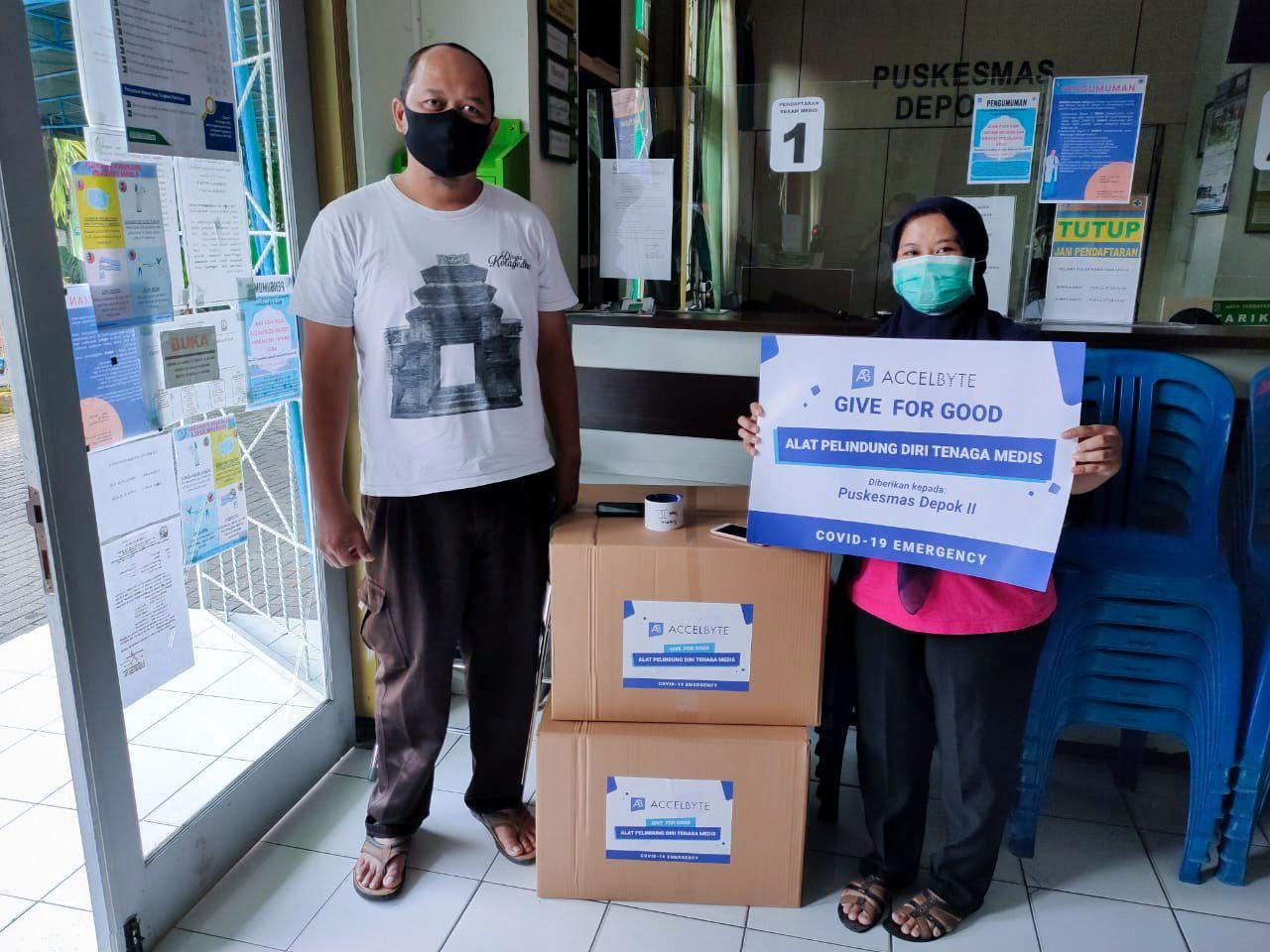 Food Provisions for the Elderly
We've also prepared care packages of staple foods to be distributed to elderly citizens. Many seniors in Indonesia still rely on odd jobs to get by, which are especially difficult to come by as the pandemic continues.
Our employees and some local activists have helped us identify members of our community hardest hit by the pandemic, so that we can distribute food aid where it's needed most.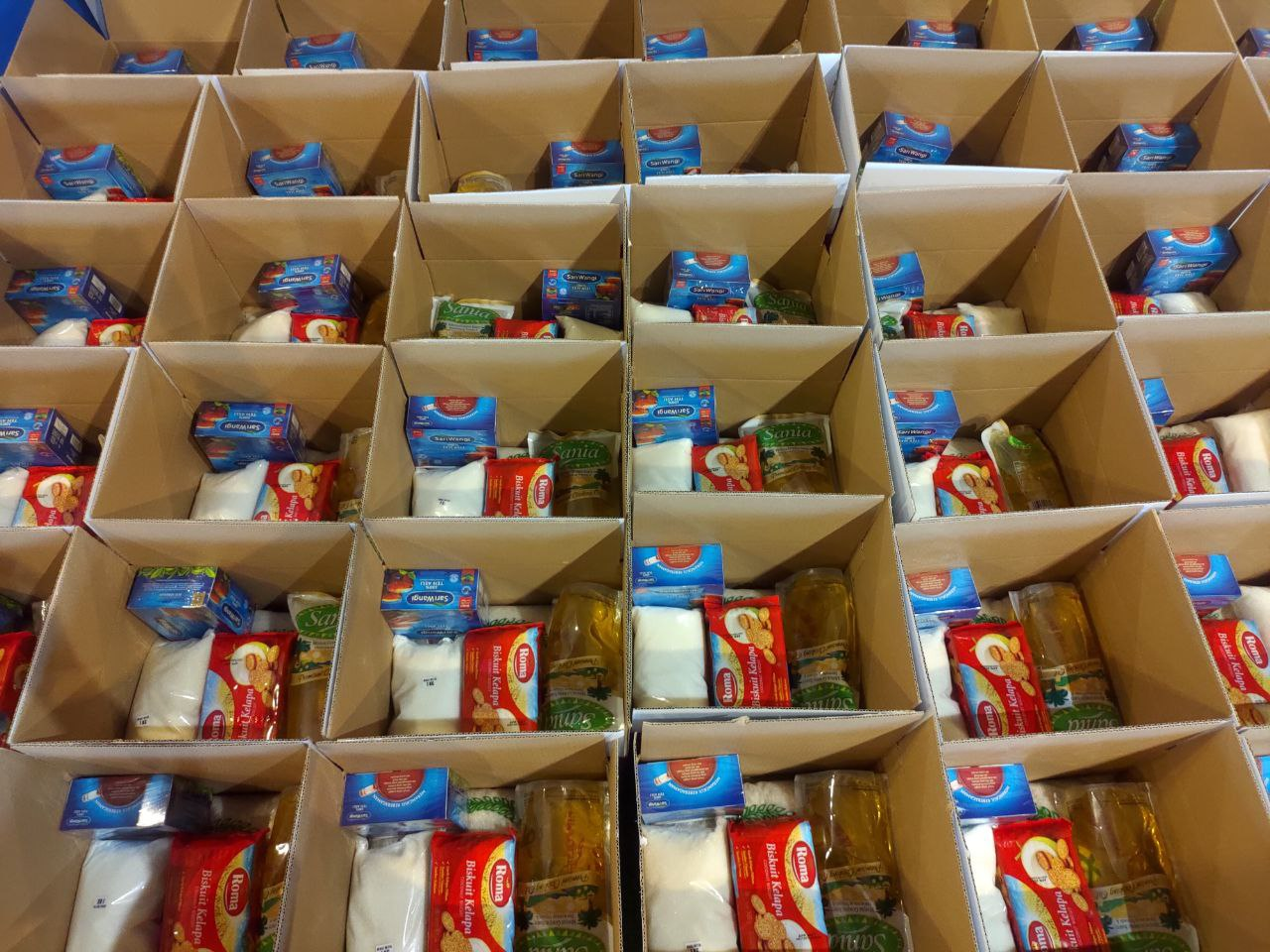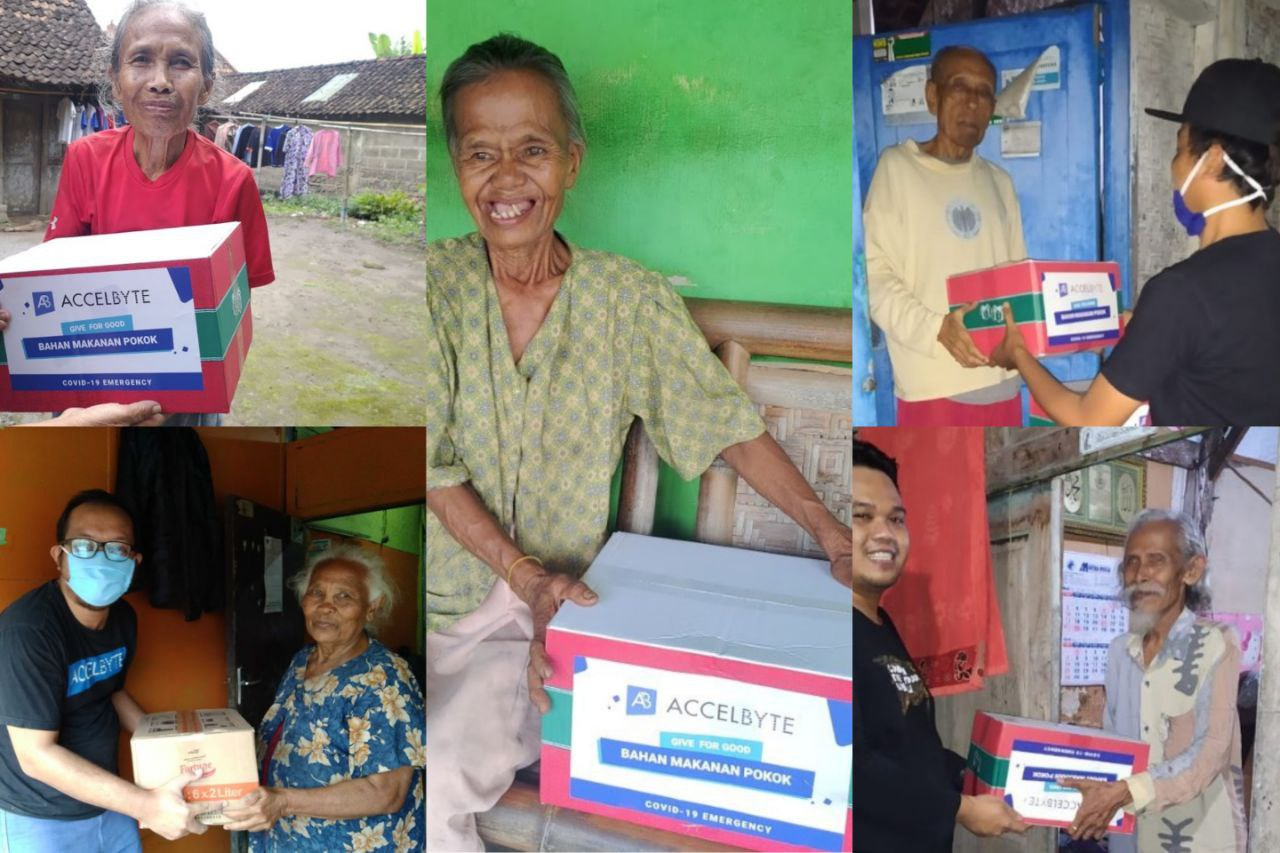 Food Provisions for Workers with Disabilities
Besides providing care packages to the elderly, our folks also want to support local disabled workers during this difficult time. We've been working together with a local disabled workers' association, Yayasan Penyandang Cacat Mandiri (YPCM) Yogyakarta to identify and help disabled workers who are struggling to find paid work during the pandemic and provide them with direct food aid.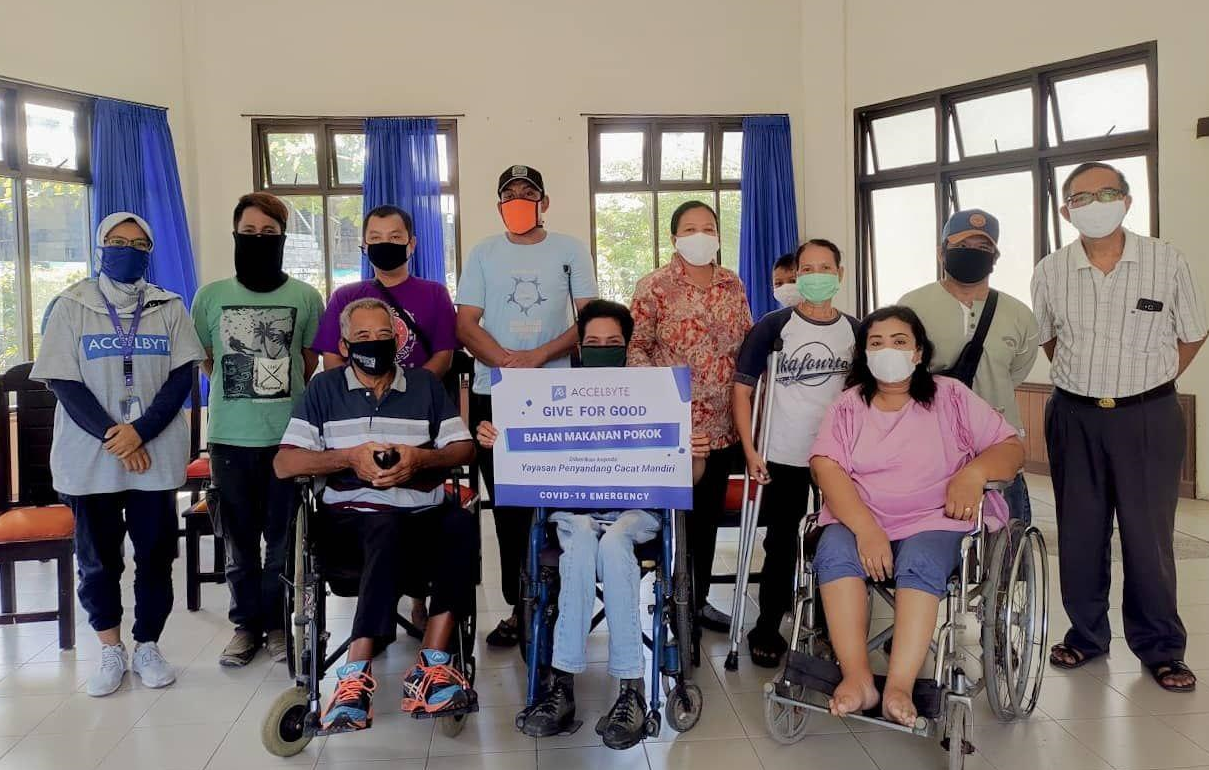 Community Service in the Face of SARS-CoV-2
In Indonesia, the term gotong royong refers to community service, or mutual aid. In times of emergency, the spirit of gotong royong is invoked to remind us that while we must ensure our own safety, we also have a duty to offer whatever support we can to those in our community who most need our help.
Though our employees are working from home, that doesn't mean we've turned our backs on our friends and neighbors. Our team in Yogyakarta is committed to supporting our local community, and our sincere hope is that by acting in service to the most vulnerable among us, we can help stem the tide of the pandemic.
Find a Backend Solution for Your Game!
Reach out to the AccelByte team to learn more.