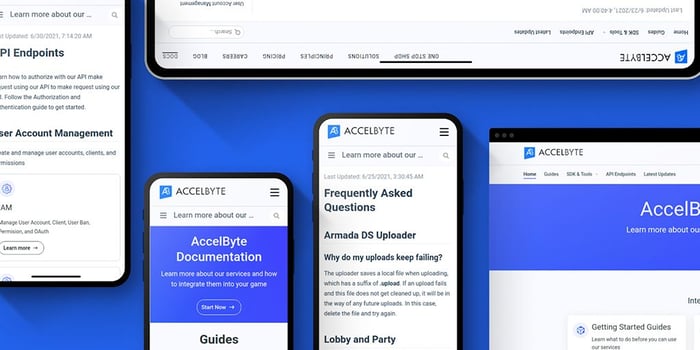 On 24 June 2021, we unveiled a new design for our documentation portal. Our Documentation Team underwent a careful process of researching publishing platforms, creating a new design, and implementing new features, all to help make our documentation easier to navigate and use.
Landing Page
We redesigned the landing page and added navigation so users can easily navigate to other pages in the portal. Navigation options now include a new top navigation bar, guide categories, and quick links to our service guides, which are continuously growing.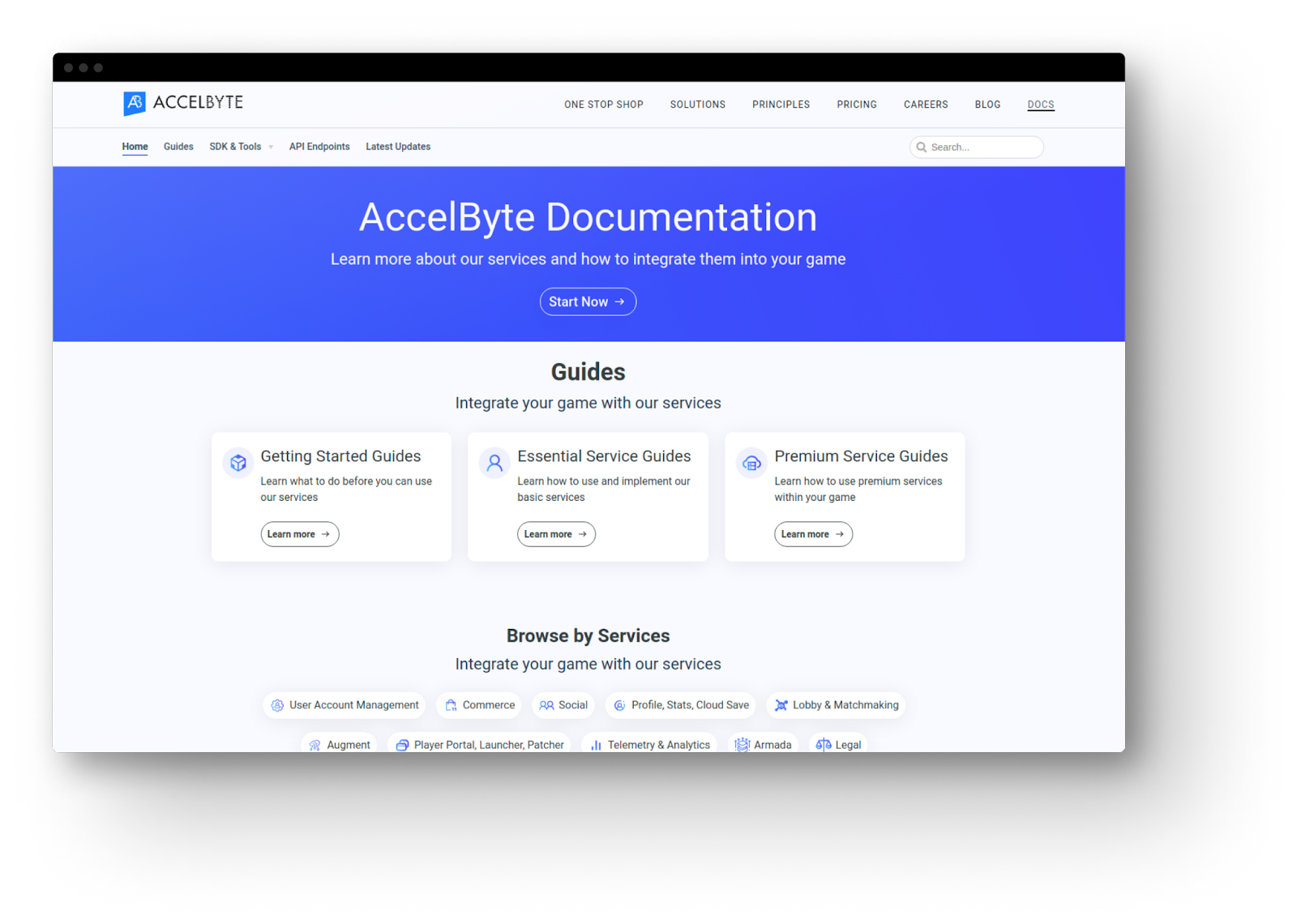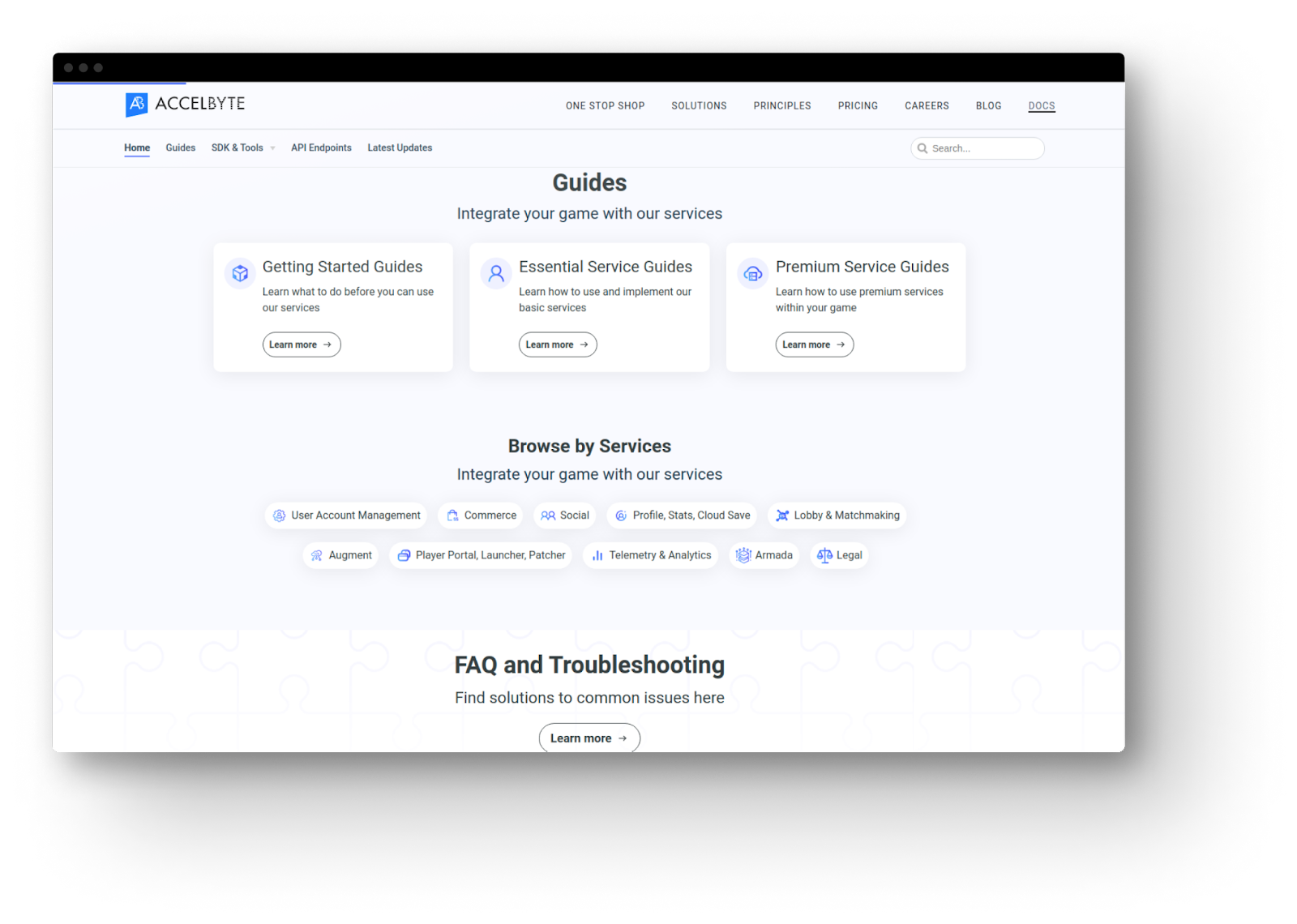 Latest Updates
We also added a Latest Updates section so users can keep up with the latest changes to our documentation, as well as upcoming releases which offer a preview of what we're working on.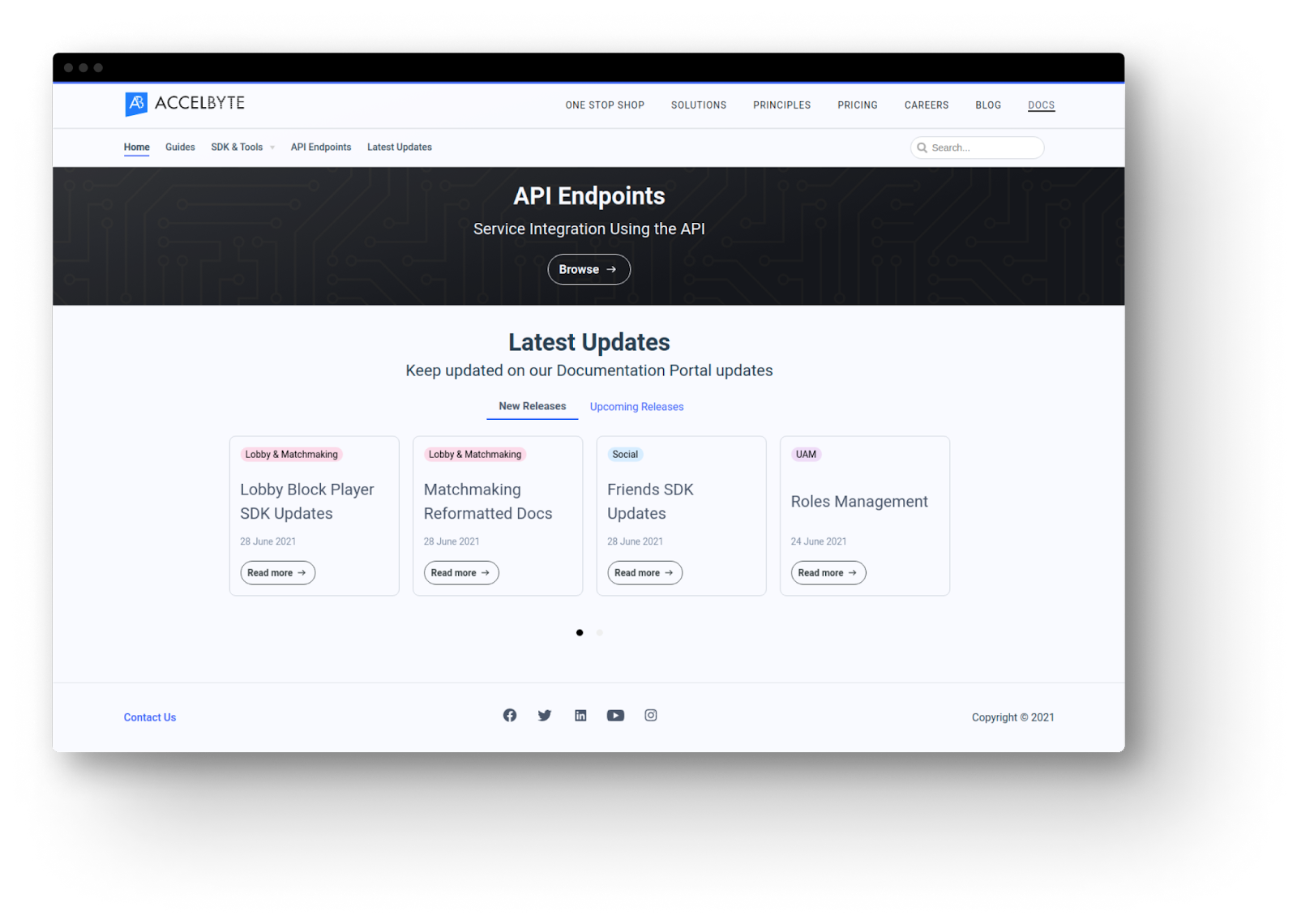 Besides the landing page, users can also see a history of documentation portal updates on the Latest Updates page.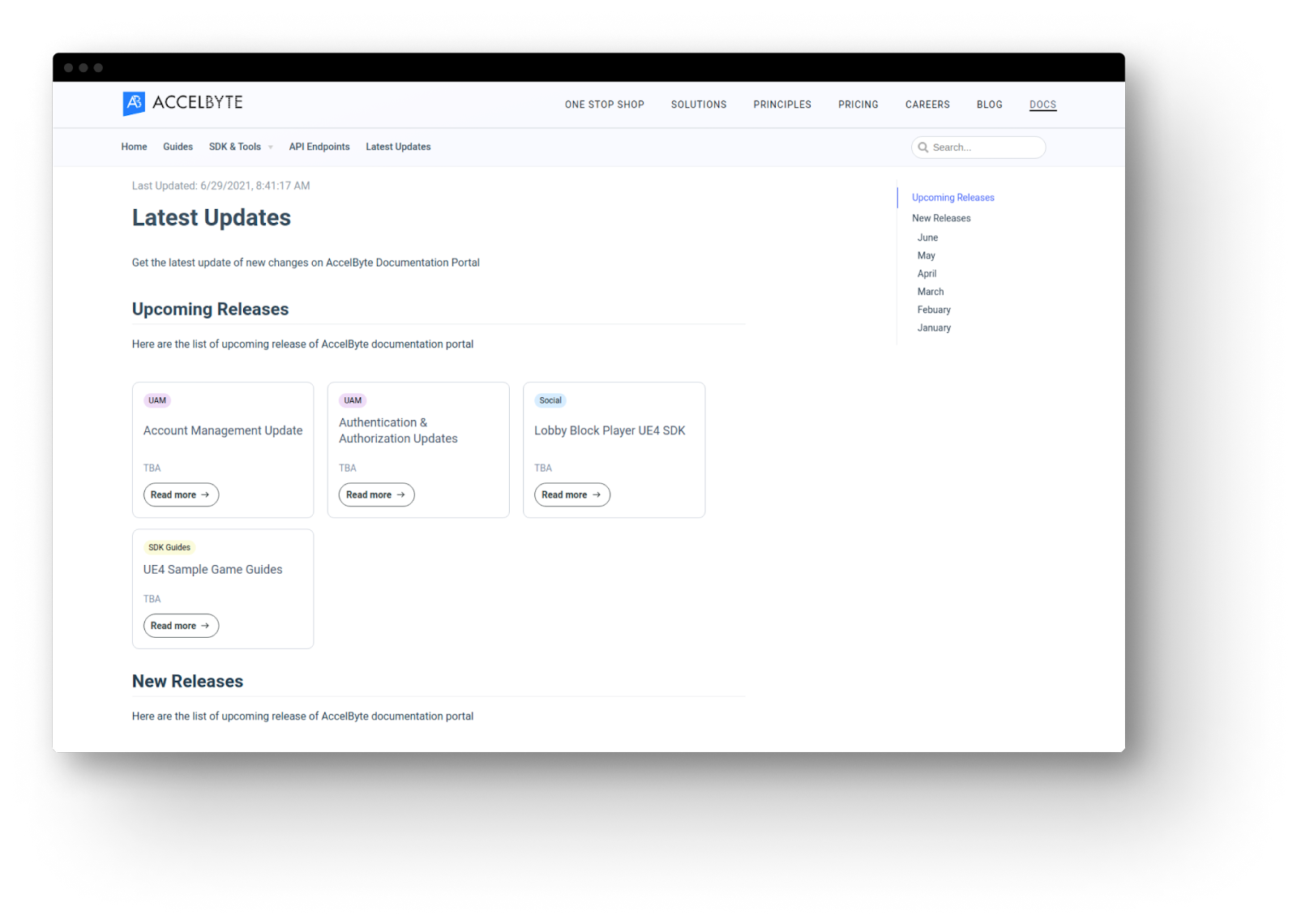 API Endpoints
The API Endpoints page also got a refresh. We've added more descriptions to each service to give users a quick glance at what each service can do. We also link to related guides, so users can easily navigate to the tutorial they need.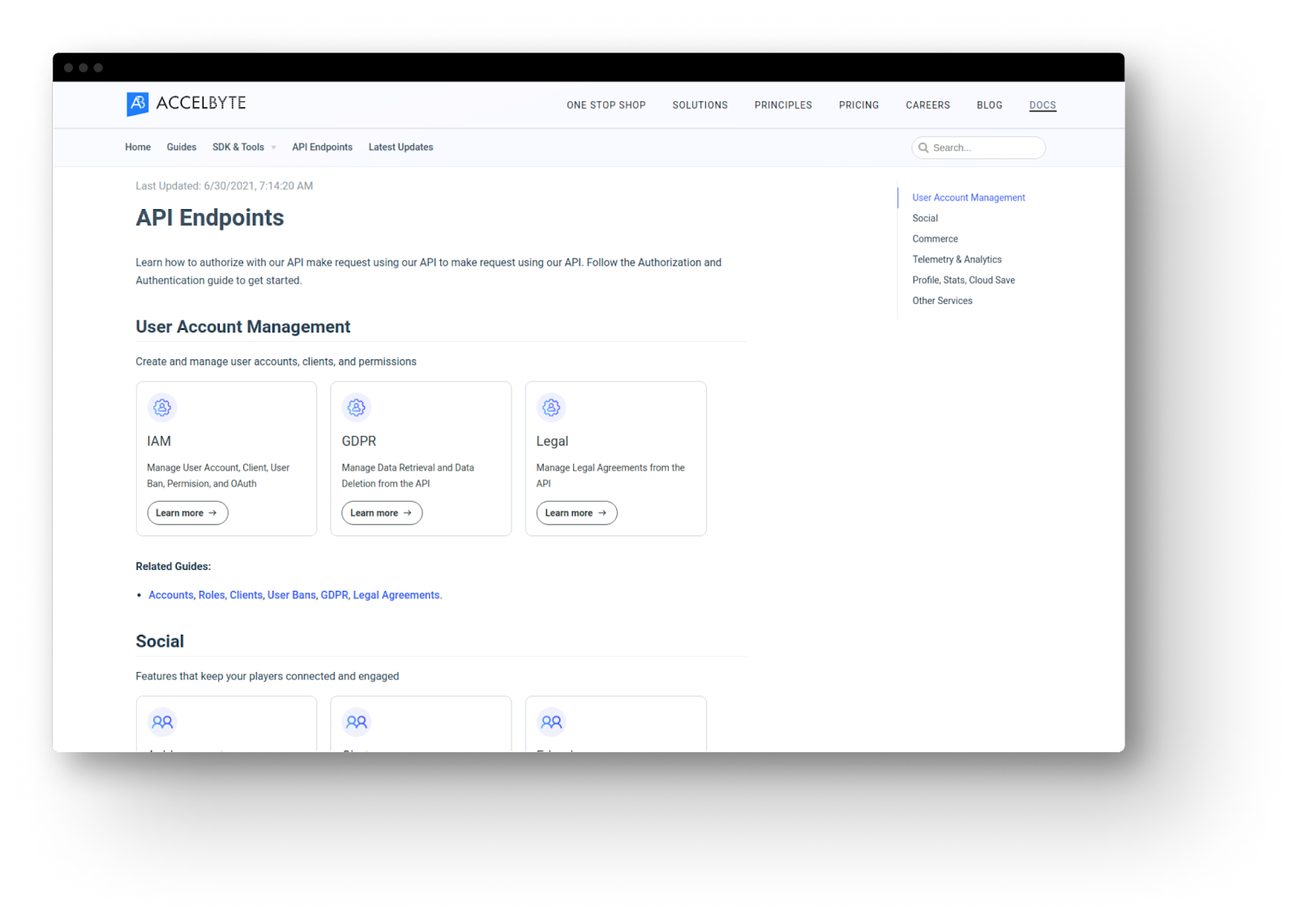 Responsiveness
Our user research indicates that many of our users access our documentation on a mobile or tablet device, so we've paid special attention to responsive design in our doc portal. The new portal is easy to read and navigate across different device types and screen resolutions.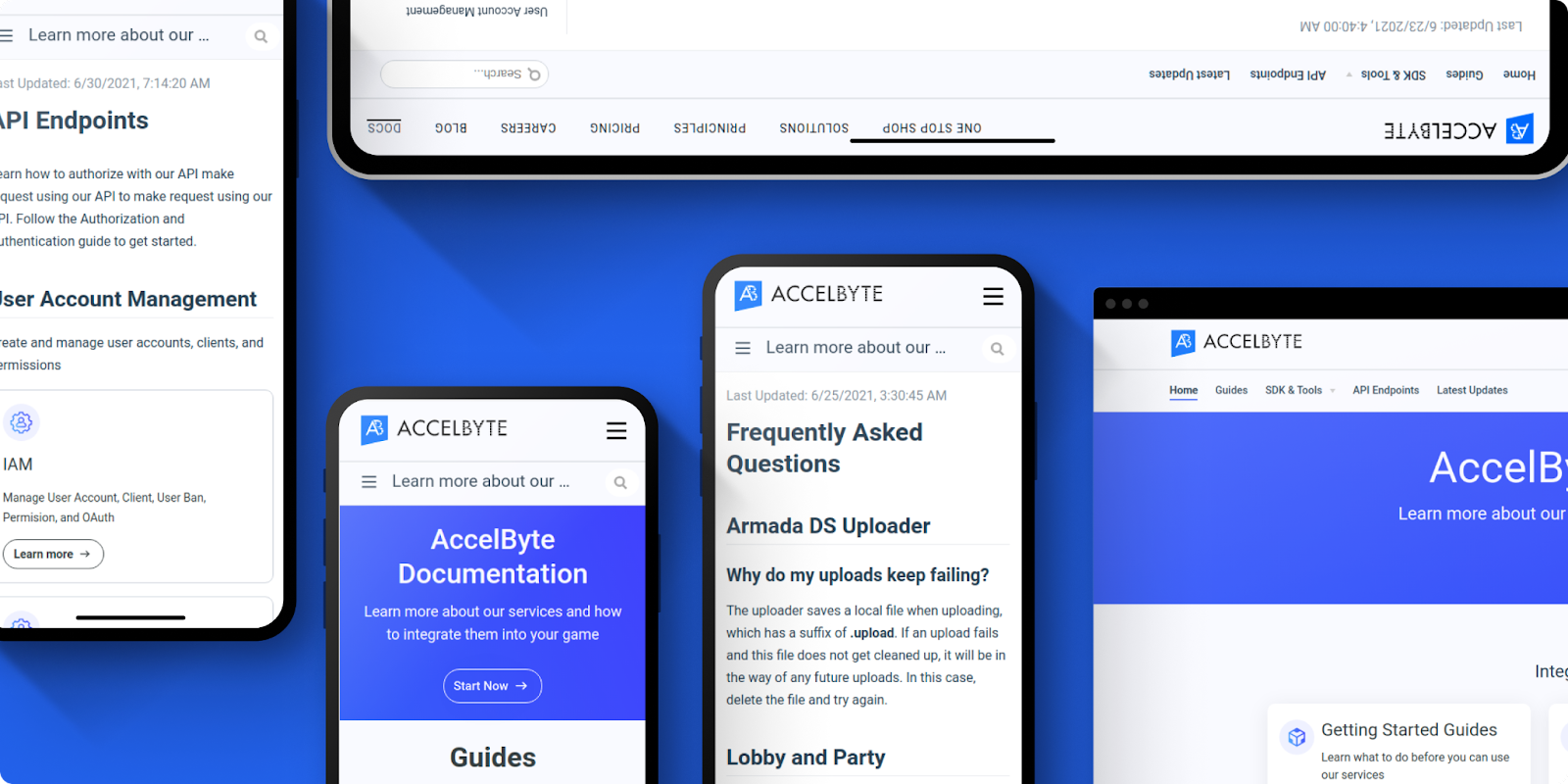 We truly hope that our new documentation portal provides a better experience to all of our users. We'll continue to roll out new content and even more improvements to our documentation portal in the weeks and months ahead, so stay tuned!
Interested in learning more about our solutions? Get in touch here.
Find a Backend Solution for Your Game!
Reach out to the AccelByte team to learn more.