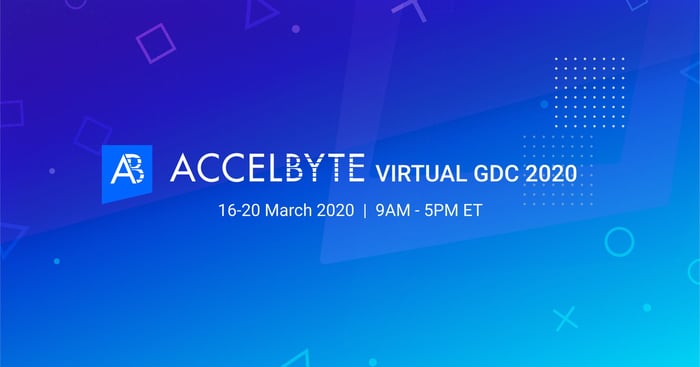 Everybody was excited for GDC 2020 and the new news, tech, talks and games the event might bring. Just like you, we had scheduled our booth duty, made appointments, been preparing our products for the show, booking tickets and hotels, etc. It is unfortunate that the COVID-19 conditions continue to get more serious and that the event had to be postponed.
However, with GDC 2020 being postponed and people asking us for a casual live demo, we took the initiative to host our own GDC, virtually!
Details
AccelByte is a white label online games and self-publishing platform with player portal and launcher. You can pick and choose from our services to build the best backend to suit your game. You can find out more on our brand new website.
Be sure to sign up to our newsletter for our bi-weekly updates straight to your inbox. Check out our YouTube channel and stay tuned for our Live Streams. Subscribe and get updates when we're live!
Schedule
We're holding live demo sessions during the original GDC 2020 dates. We are streaming 8 hours a day for the week of the 16th to the 20th. All times are in Eastern Time (UTC/GMT -4).
Add the event to your calendar! ?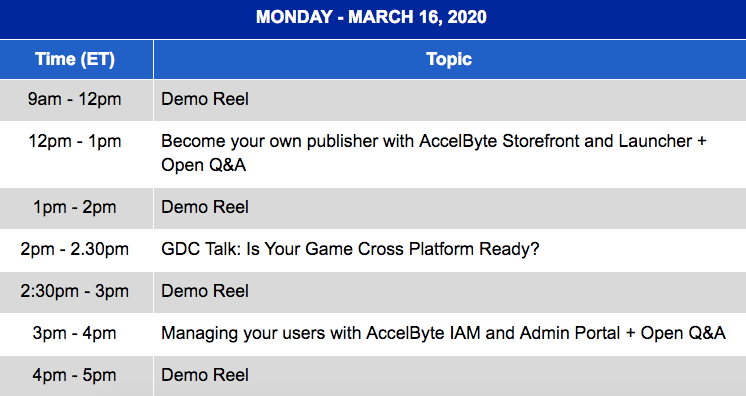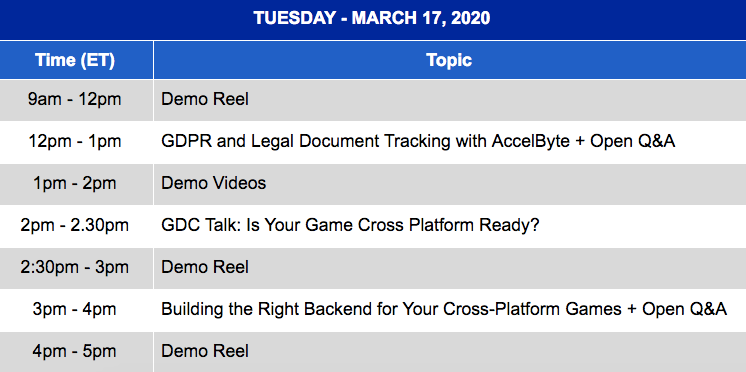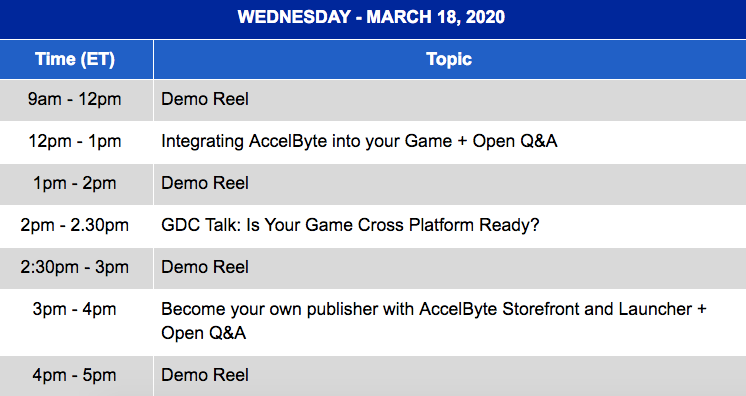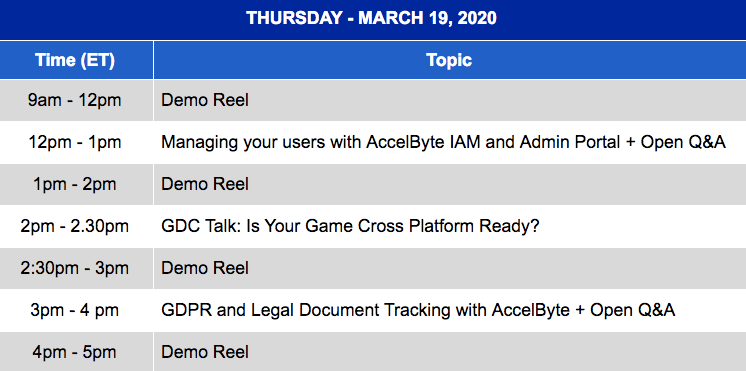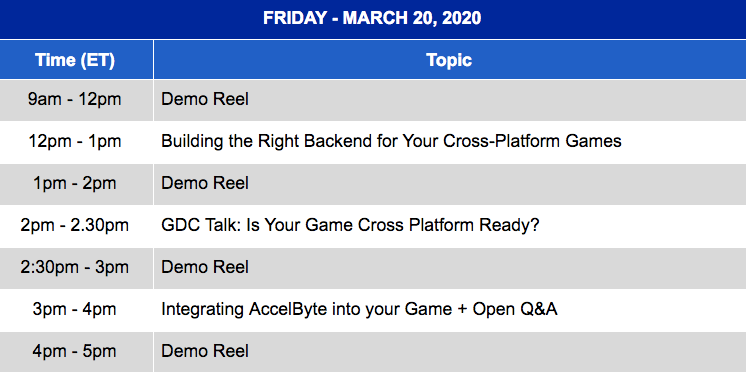 Let's Get Connected!
We've set up a couple of ways for you to engage with us during the GDC week. We have a live chat room where you can ask all your questions to our Staff, or you can tune into our Youtube Live Stream and view our product videos, or join our live demo streams at the appropriate time.
Get a Private Demo / Consultation
You can contact our Staff directly to request for a private demo or live consultation. You can also always schedule a call with us by leaving your inquiry and contact on our website, or send us an email at hello@accelbyte.io.
See you online!
Find a Backend Solution for Your Game!
Reach out to the AccelByte team to learn more.