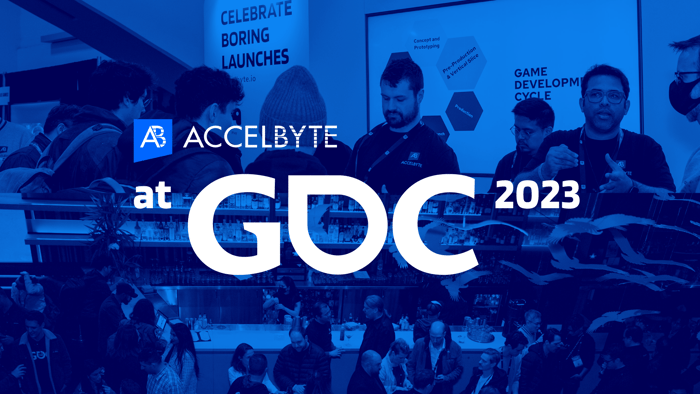 GDC 2023 delivered beyond our expectations. Thousands of developers from around the world exchanged ideas to shape the gaming industry's future across five days of learning, inspiration, and networking. Our team had a great time connecting with industry peers, and we had many highlights; our booth had plenty of interested visitors, we met with new potential customers and partners, we had a session at GDC summit, we hosted our first AccelByte Technical Advisory Group, and our panel with Incredibuild was a success.
Creating Scalable, Engaging User-Generated Content in 'Saints Row Boss Factory'
One of the major highlights was Ispanji's session at GDC Online Game Technology Summit – Creating Scalable, Engaging User-Generated Content in 'Saints Row Boss Factory'. He talked about how AccelByte built a system that handles millions of Saint's Row players while still providing a good player experience when creating, browsing, and sharing Bosses as User Generated Content (UGC). Watch the session here.
Expo Booth
At the Expo Booth, AccelByte's product and customer support team were available to answer questions and distribute the AccelByte Development Toolkit (ADT), AGS Starter, and "WE ARE HIRING" handouts to Expo attendees. The booth was busy with partners and potential customers stopping by throughout the exhibition.
AccelByte Technical Advisory Group
We held our first AccelByte Technical Advisory Group (TAG) event at GDC. Influential individuals from the industry discussed technical directions and roadmaps related to Extensibility, Armada.next and Multiplayer v2, BlackBox SmartBuilds Distribution and Playtesting, and Analytics.v2.0. Attendees from TAG and AWS Japan connected over a happy hour.
Panel and Cocktail Hour with Incredibuild
Finally, AccelByte hosted a panel discussion, "Launch Early, Release Often - Lessons from Launching Early Access Games," with co-hosting partner Incredibuild. Final Strike Games' Doug Barnes, Tripwire's Brian Etheridge, and Bad Robot Games' Jason Bestimt joined Raymond and Incredibuild's Dana to share their experiences. The event was a hit, with over 200 attendees enjoying themed cocktails and networking. Watch the panel here.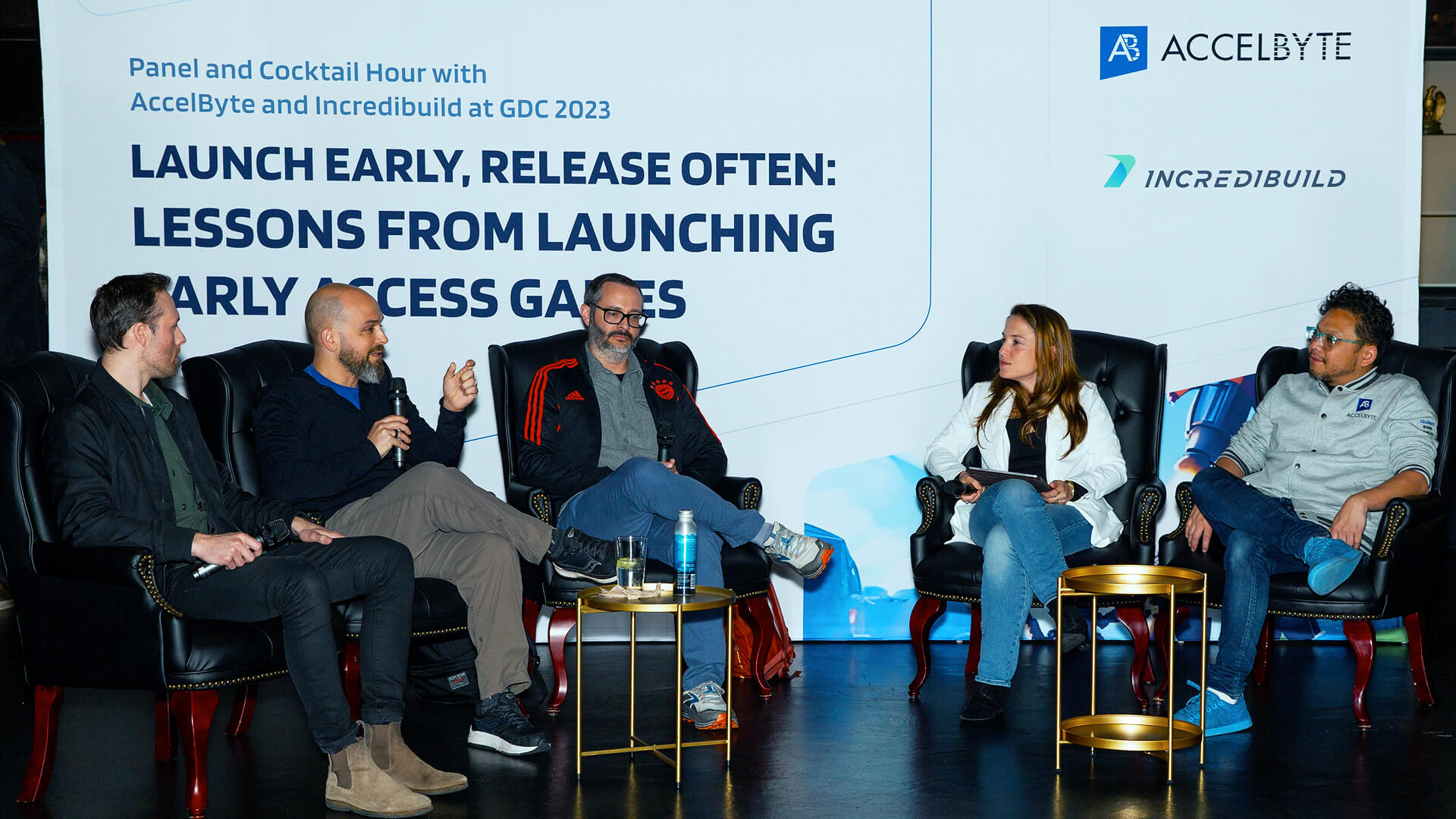 AccelByte has already booked a booth for next year's GDC and plans to have an even bigger presence as the company grows.

Missed us at GDC? Connect with a member of the team.
Find a Backend Solution for Your Game!
Reach out to the AccelByte team to learn more.