You build games,
we make it faster
BlackBox offers a suite of essential tools for AAA developers. Distribute dev builds, capture crashes, monitor performance. Spend more creative time making awesome games.
Request a Free Trial
What's in BlackBox?
Dev build distro, local S3 caching for builds, and pre-signed URL security. Crash handling, folding, and video recording. Symbol server, and de-symbolification, UTrace-based performance analytics, MetaData-based automated testing, Google-Azure-Okta SSO, Jira-Email-Slack integration.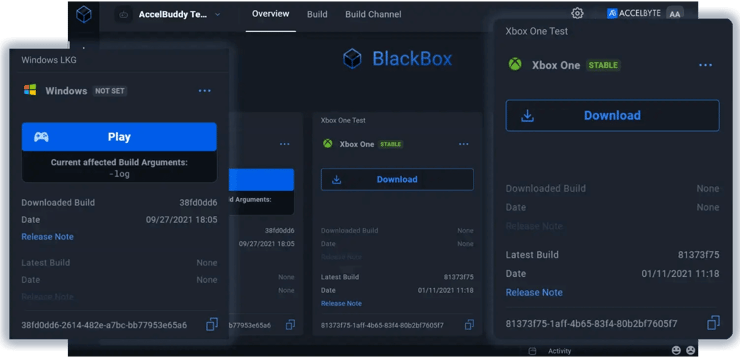 Dev-Team Build Distribution
Using BlackBox Hub you can auto download and deploy builds for all major platforms. Subscribe to channels, drag & drop Unreal build folders for build upload, and get alert and update notifications. BlackBox Hub can power a local office infra disk cache, dramatically speeding up your S3-based distro and saving a massive amount of download data transfer.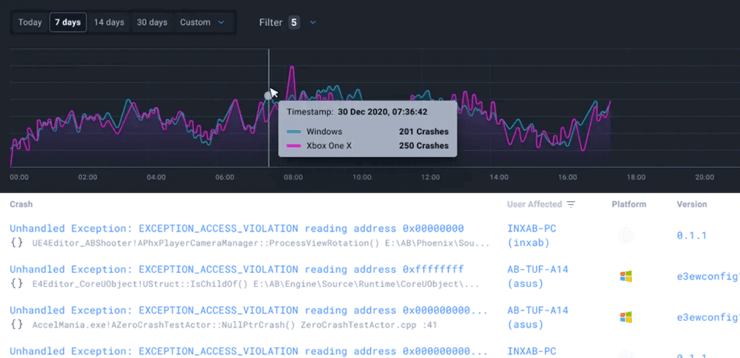 Crash Reporting
Crash folding, data visualization, and crash analytics. Target different game versions, builds, platforms, and changelists. Collect hardware and user info, logs, modules loaded lists, and search all using SQL-like search from the Web Portal.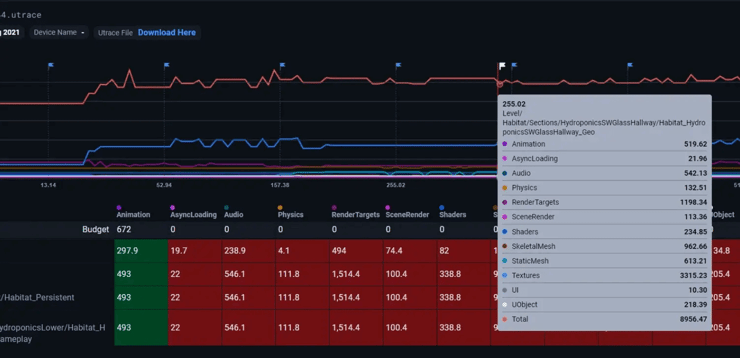 Utrace Performance Metrics
Use both basic profiling at the flick of a switch, and deep UTrace-based profiling using MetaData. All stored in our cloud backend, with the ability to compare sessions on our Web Portal, and download your entire crash data for your Business Intelligence software of choice.
Automated Testing Support
Output your MetaData-driven automated testing, sort by errors, warnings, and notes. Build the entire system into your Jenkins workflow and automated test system. We can advise on best practice for integrating with Perforce and Swarm reviews.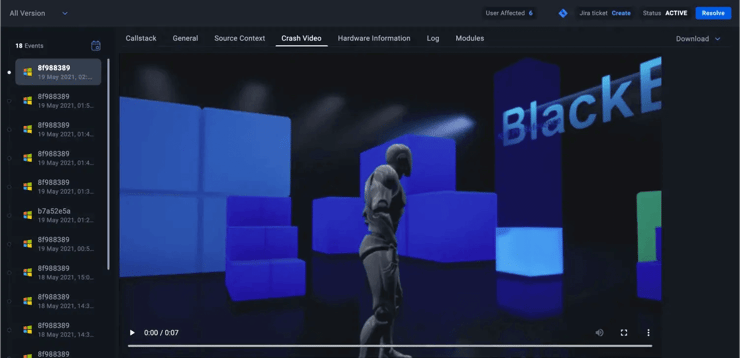 Crash Videos
Automated crash video recording using a super-lightweight, Unreal SDK with no additional code.
Deep Integrations
Integrate BlackBox into your Jira with the click of a button. Set up rules-based email and Slack notifications.
Supported Platforms and Integrations
Unreal 4 & 5.
DirectX11 & 12.
PS5, XBox X/S, PS4, XBoxOne, Linux and Windows server BlackBox CLI can be run from Windows or Linux.
Unity is BETA end Q1 2022.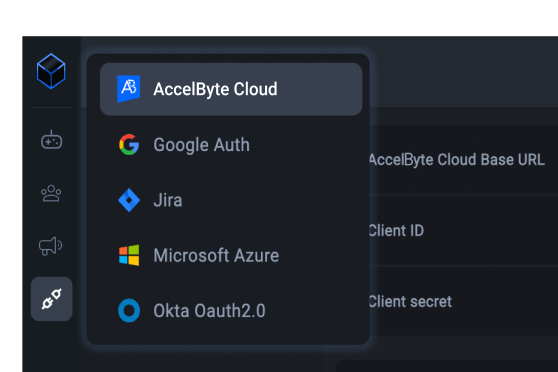 SDK
A simple Unreal SDK for 4 & 5. Integration so simple it typically takes minutes.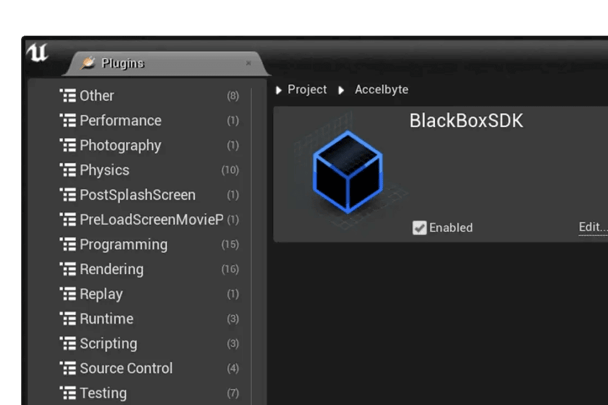 CLI
Run our CLI as a normal command line process and embed it deeply into your build workflows for optimisation of iteration. The CLI can handle all your creds, pushing PDBs, setting version targets for your crashes, uploading game binaries, and pretty much anything else you would need to do.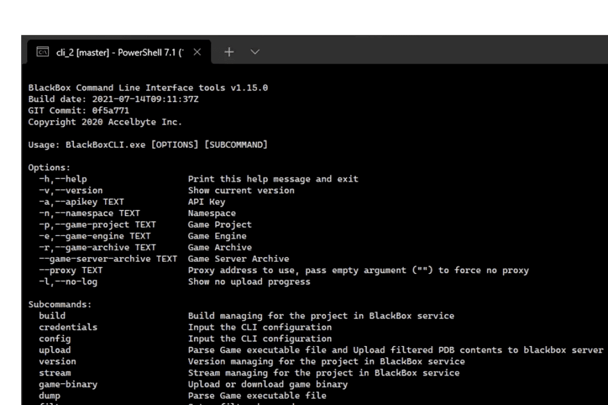 Linux Server Crash Support
CLI can be run from Linux, and Linux-based server crashes are fully supported.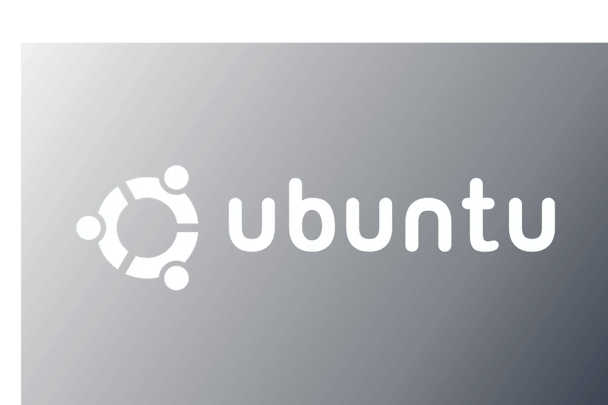 Request a free trial to experience our difference
With your free trial you will get:
Upload builds using drag and drop
Upload builds from build machine
Organize build channel
Collect and analyze crash
Record 10 secs of crash video
and much more