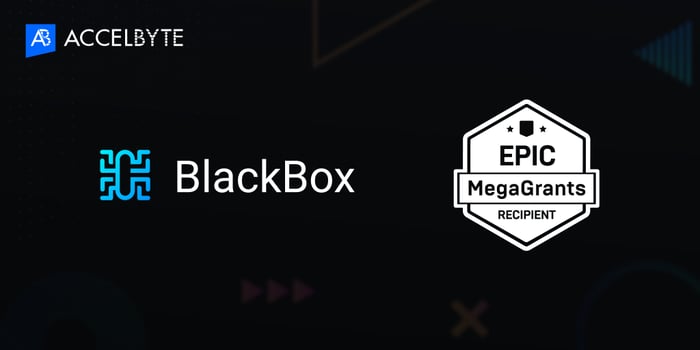 We are very proud to report that AccelByte's crash reporter BlackBox was just awarded an Epic MegaGrant from the developer and publisher of Fortnite.
Epic Games has set aside $100 million to support game developers, enterprise professionals, media and entertainment creators, students, educators, and tool developers for their creative innovations that use Unreal Engine, and for enhancing open-source capabilities for the 3D graphics community. This $100 million commitment reflects Tim Sweeney's drive to encourage and support small developers, as well as sharing Epic's multibillion-dollar earnings from Fortnite.
In December 2019, AccelByte submitted BlackBox as an Epic MegaGrant contestant in the tool category, intended to help game developers identify the cause of their game crashes and improve their game's performance. As a suite of software-as-a-service, BlackBox provides a set of tools to produce complete data that a developer needs in order to analyze and tame game crashes. By easily finding the causes of game crashes with BlackBox, game developers can improve their live game's performance and enhance player experience. BlackBox also offers a monitoring system to ensure that the game features are running as expected, meaning that BlackBox also empowers developers to anticipate and react to crashes before they escalate.
We're committed to using the grant to make BlackBox even better, by broadening its reach to support more platforms, including even more valuable features, and ensuring it's hosted somewhere that can guarantee peak performance.
If you're looking for options to a crash reporter for your next game, check out the AccelByte BlackBox page or contact us at hello@accelbyte.io for more information.
Find a Backend Solution for Your Game!
Reach out to the AccelByte team to learn more.