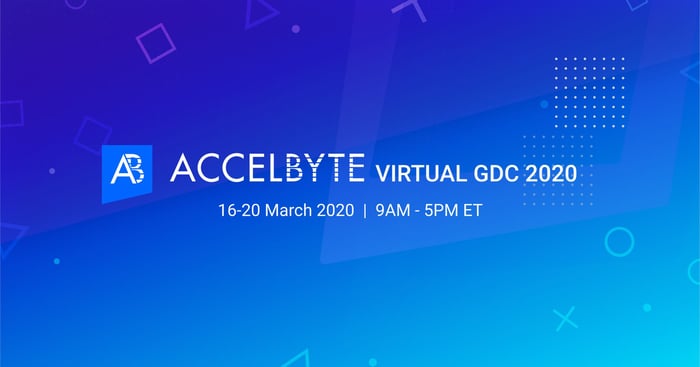 ? Participate in the Live Demo by throwing us your questions on our YouTube Live Streaming page.
Fri, March 20 - Topics:
12pm - 1pm (GMT -04:00 ET) |
How to do Cross Platform with AccelByte + Open Q&A

3pm - 4pm (GMT -04:00 ET) |
Integrating the AccelByte SDK into Unity + Open Q&A
Add the event (Mar 16-20) to your calendar! ?
? You can check out our full schedule here.
? Directly interact with our Staff standing by on our Discord server to get Live Support/Consultation. You can also contact our online Staff to schedule a private demo!

? Dig into more information about our products and services on our website.
? Subscribe to our newsletter below for bi-weekly updates about our products and services sent directly to your inbox!
? Feeling like leaving an inquiry? Leave your contact information on our website or send us an email at hello@accelbyte.io.
Find a Backend Solution for Your Game!
Reach out to the AccelByte team to learn more.